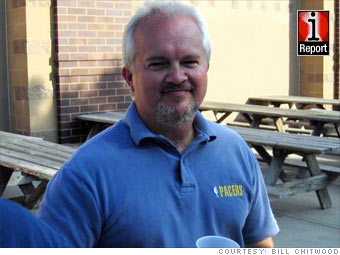 Process operator, 46
Greenwood, Ind.
I feel like I have lost a lot of my buying power in the last 7 years. I've worked at one of the largest companies based in Indiana for the last 27 years. I have had 2 raises in the last 7 years.
I have been saving about 20 percent of my pay in my 401k during those 7 years and now have close to $450,000, but now when I could really use some decent returns is when the market is down.
I also do not feel very good about my job security. My previous job at this company was contracted out in 2004, but I was lucky enough to find a comparable job from within.
My company now is in the process of contracting many more jobs out. I worry that one of them will be mine. I am in the process of selling my home in a depressed market so I will be ready if my job is contracted.

NEXT: Erik Krohn - Living within his means

Last updated August 28 2008: 4:39 PM ET
Email
|
Print
|

Digg this story
|

RSS