Invest $1,500 in insulation and maintenance and get over twice that in energy savings the first year.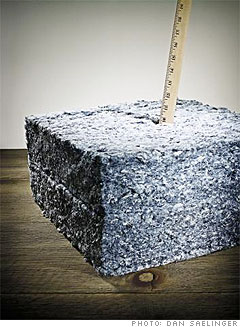 Cost: $500 to $1,000
Payback: $500 to $1,000 a year
"The attic floor is the house's most important barrier to heat loss because heat rises," says Charley Cormany, project manager at Renu, a home energy performance contractor in San Anselmo, Calif.
The thickness of the insulation between joists in the unfinished floor should be at least 10 to 12 inches. If it isn't, lay on additional rolls, or "batts."
You should also insulate a pull-down door or hatch with an attic tent. Made of fabric-covered insulating material, it keeps out drafts but allows you access through a zippered flap ($200 from attictent.com).
NEXT: Cover the ducts