Last year, we picked 6 innovative companies with breakthroughs we thought could be the Next Little Thing. Find out how they fared this year - and check out 4 standouts from our choices in years past.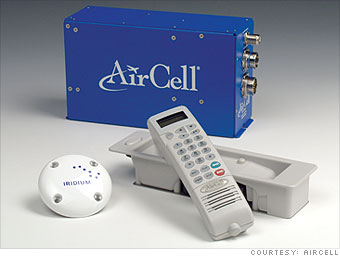 Aircell
Denver
aircell.com
As airlines start charging passengers for blankets and drinks, a few are finally offering one on-board service that passengers won't mind paying for: broadband Internet access. Aircell launched its "Gogo" service in August on 15 American Airlines flights between New York and L.A., Miami and San Francisco. The service costs $10 for flights less than three hours; $13 for longer flights.
By the end of the year, Aircell plans to have equipped about 100 planes with its product, including all domestic flights operated by Delta - a contract to outfit Northwest's fleet is pending - and Virgin America.
Right now Aircell is building up its network of ground cell towers so that it can outfit about 2,000 U.S. planes next year. After that, Aircell will take on the world. Also in the works: A partnership with a well-known satellite Internet provider, which will allow Aircell to deploy Gogo service on transatlantic flights. In July, Aircell secured a $35 million loan facility, bringing its total debt and equity financing to $265 million.
"In a time when airlines have made a dark age of travel even darker, we're in a great place," says John Happ, who was appointed CEO of Aircell in April. "Our opportunity right now - to provide this utility - is enormous." - Maggie Overfelt

NEXT: Aptera returns to the drawing board