Tesla: Check back next year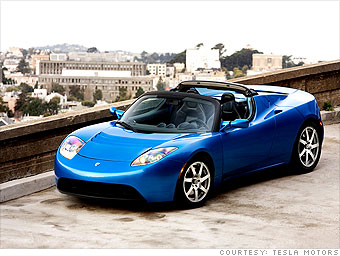 Tesla Motors, the San Carlos, Calif., startup that makes the luxurious, battery-powered, $109,000 Roadster, was unable to raise the $100 million it needed to develop the Model S, its four-door sedan that was due out 2010. Instead, Tesla has delayed the electric car's debut until 2011- a year after the Chevy Volt is scheduled to launch - while it waits for a low-interest Department of Energy loan, due in six months.
"The global financial system has gone through the worst crisis since the Great Depression," Elon Musk, Tesla's CEO, said in a written statement. "It's not an understatement to say that nearly every business will be impacted, and this is true for Silicon Valley as well."
So far this year, Tesla has received 1,200 orders for its Roadster but shipped only 50; the company stalled when it ran into problems with its transmission. Musk, one of Tesla's original investors, took over the CEO position in October, cut the company's workforce, and raised $40 million in convertible debt, part of which he's using to develop a battery with a better range. He says that by next spring, Tesla should be turning out 30 Roadsters a week.

NEXT: Aptera's speed bumps