Anesthesiologists take home a median $292,000 salary annually. What other great careers from Money and PayScale.com's list of Best Jobs in America offer big paychecks?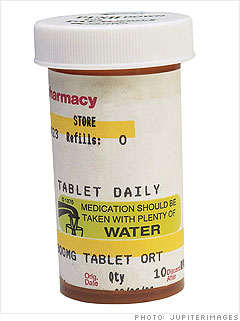 Median salary: $177,000
Top pay: $279,000
Psychiatrists typically charge a hefty hourly fee, and have little trouble collecting since most of their patients pay for the services out of pocket. Independent practitioners require little overhead and pay relatively low malpractice insurance rates, which helps keep profits flowing.
NEXT: Nurse Anesthetist
Last updated November 27 2009: 12:12 PM ET
Note: We looked at jobs from the top 100 with the highest top pay. When there were multiple job titles from the same category, we selected the job with the most familiar job title. Median salary is for an experienced worker (at least two to seven years in field). Top pay represents the 90th percentile.