TimetoPlayMag.com picks Barbie Fashionistas, Crayola Crayon Town and LEGO Star Wars among the top toys of the year. Our experts, all under the age of 10, weigh in.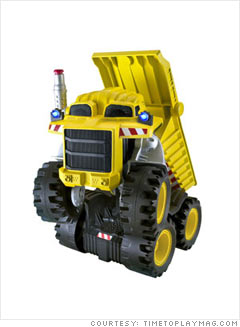 This classic dump truck has loads of personality. Rocky stands, squats, shakes, boogies and even tells jokes. With more than 100 phrases such as "Shake what your mama gave you!" kids will love this quirky character, just don't expect him to take out the trash.
Alex Kronman, 4, says:
"I like a truck that can talk to me."
Suggested retail price:
$59.99/Ages 3 and up
Maker:
Mattel
NEXT: Candy Land Sweet Celebration Game