These recession fighters are saving big money by using coupons.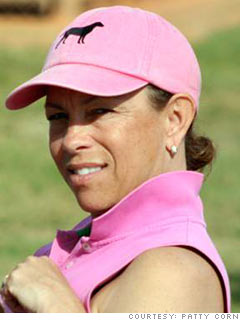 Patty Corn
Allendale, New Jersey
Average weekly savings:
$10-$20
"I kind of fell backward into couponing. I never used coupons because I felt that it was such a pain and thought they were mostly for junk food. Now with my kids in college I've actually gotten into coupons more. Recently with all the news about the recession, I started to feel paralyzed. When the stock market started to go south and our 401(k) started tanking, I felt so hopeless. Even though we are very stable here, I didn't want to spend. By couponing I felt like I had more control over our finances. I'm online all the time and it's so easy to do, there's no reason not to coupon."
Her strategy:
"Before I leave for the store I do a quick Google search to see if there are any coupons I can quickly print for things on my list. I also scour some of the coupon blogs like couponcravings.com, to see what is on sale and what's a good deal. I use the self check out at the grocery store where I can because after you pay you get a whole string of coupons with your receipt."
NEXT: Strategy: Shop around
Last updated April 29 2009: 8:40 AM ET
Email
|
Print
|

Digg this story
|

RSS