These 7 new homeowners stepped up their house-hunting to take advantage of the first-time buyer tax credit.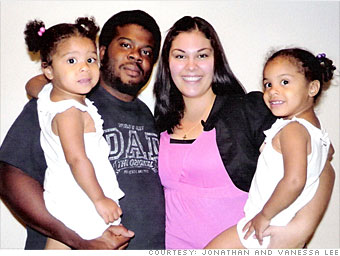 Vanessa Lee, 22, with her husband, Jonathan, 24, and their two children. He is a floor care technician at a hospital and she works as an insurance broker.
Location: Adelanto, Calif.
Property: 4 bed, 2 bath Spanish-style
Price: $73,000
Prices may have come down a lot in this area, but we still had to scrimp real hard. Last year, we downgraded from a two-bedroom apartment to a one-bedroom to save some money. That's not easy with two kids.
We shopped hard for a home. We looked at a lot of places, put bids on both short sales and lender-owned properties, which are nearly the only homes available here.
We lost out to higher bids several times, but we finally got initial approval four weeks ago on a short sale of a Spanish-style house. It cost $73,000. We're waiting for final approval. I don't know if it will come before the tax credit expires. I hope it does, but banks are so slow at processing things right now.


I really want the tax credit. We'll use it to do repairs on the home, which has been slightly neglected. We also need to upgrade one of our cars. One of them is getting pretty old. It's okay where we are now, but to get to the new house there will be a big hill and that would be hard on the old car.

Regardless of whether we get the $8,000 credit, we're going to go through with the purchase. We want -- and need -- the home.
NEXT: Karen Carpenter