While Apple had little new to announce at Macworld, the show's expo hall is filled with outside developers showing off innovative new apps. Here's our picks for 6 tools no Apple-loving small business should be without.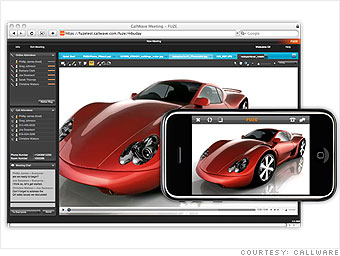 Get ready for the Web-based, high-def conference call. San Francisco-based Callwave is rolling out its next-generation collaboration and conferencing tool, called Fuze.
Callwave is taking a gutsy road with Fuze: It seeks to compete step-for-step with collaboration giants like WebEx and GoToMeeting by offering a fully browser-based system. There's no need to download a fat application. Just launch Firefox or your preferred browser and you're up and conferencing. The technology will also offer what the company claims is truly high-definition, rich-media live video, audio and presentations. Better yet, Fuze will work on mobile devices, including the iPhone and others.
At this rate, your people will actually want to come to your weekly conference calls. How nice would that be?
fuzemeeting.com
$29 per month, per seat
NEXT: Beejive