In a tough economy, more small business owners are conserving cash by bartering. The U.S. boasts some 500 barter exchanges - here's a sampling of established and reputable outfits.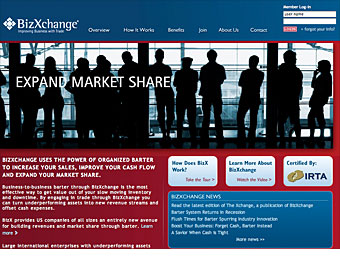 BizXchange.com
Geographic focus: Pacific Northwest
Members: 1,500
Annual trade volume: $35 million
Membership fee: $795
Monthly fee: $30
Commission: 6% cash on all barter purchases or sales
Features: A travel coordinator helps members make hotel and dining reservations.
NEXT: Green Apple Barter