Our guide to the hot spots in Argentina's entrepreneurial capital city.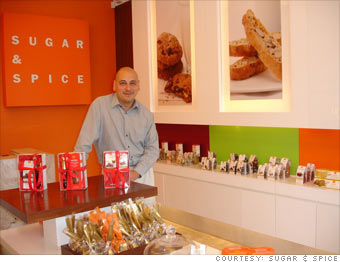 Buenos Aires is home to plenty of expatriates who take advantage of its low prices to kick back and live the good life. Although this cosmopolitan capital has always attracted immigrants looking for opportunity, these days a new wave of foreign entrepreneurs is launching everything from restaurants to tech startups.
After you've arrived in the city, take in local sights such as La Casa Rosada (the pink presidential residence); La Bombonera (the Chocolate Box), the legendary stadium of the Boca Juniors fútbol team; and the fin de siècle architecture of the Teatro Colón. Then grab a bag of chocolate chip cookies from Sugar & Spice, a seven-year-old company run by Chicago native Frank Almeida. Yearning for American-style sweets, Almeida and his Argentine wife, Fabiana Mejalelaty, started selling desserts out of their home in 2002. Now they produce more than 10 tons of cookies, brownies and cakes a month.
NEXT: English books in an Old World setting