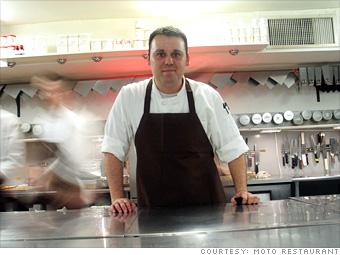 moto, Chicago
HP, look out: Cantu has a printer that uses edible ink and paper to create images to eat, like buffalo wings or sweet potato pie. "It takes your food and makes it look like paper and taste like your food."
Personal tech: iPhone. He uses it so much "I don't know if I like it or hate it."
Waste of space: The Slap Chop manual chopping machine. "Way overrated I mean, you got four parts to clean when you could have just had a cutting board and a knife. How in a hurry now are we now to speed dice one tablespoon worth of garlic?"
Technological gastronomy: Science and technology are catalysts for sustainability. Food tech is "here, and it's not going anywhere." - Lawrence Delevingne

NEXT: Kathy Casey