The Stimulus Project: Last June, Fortune profiled people hard at work thanks to stimulus funding. How are they faring eight months later?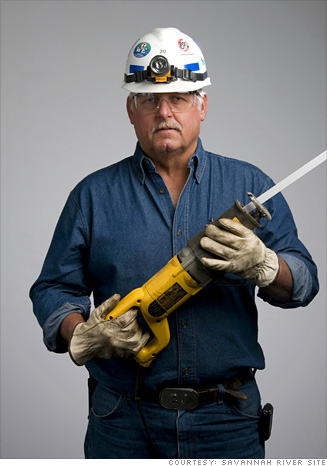 Bobby Jones, 55
Aiken, S.C.
Administrative general foreman
U.S. Department of Energy's Savannah River Site
I'm working on the DUO project [depleted uranium oxide], I was in D&D [deactivation and decommissioning] and I moved over here in October. They needed someone to run the night shift so I came over. It's still stimulus funded and it's keeping me employed.
The night is cold, but I'm still close to home. Even the night shift at home is better than the day shift [in another city, away from my family]. I go to work in the evening and get to go home in the morning. This part of the project will probably be over in another month. I don't know what will be next but I'm pretty sure there will be something else.
NEXT: 'I'm making an impact'