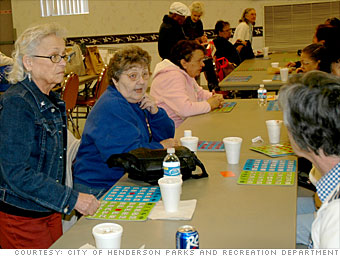 Annual savings: $25,000
No more free coffee for Grandpa.
Senior citizens in Henderson, Nev., have enjoyed complimentary java for years in a downtown gathering center. Some came by just to fill their flasks with their daily caffeine ration. But the city recently shut down its coffee pipeline, for an estimated annual savings of $25,000. At Henderson's newest senior-citizen center, coffee costs 25 cents a cup.
Nearby neighbor North Las Vegas is following Henderson's lead. It hopes to save $32,500 in its current fiscal year and almost twice that next year by scrapping refreshments like coffee and bottled water at government meetings and public events.

NEXT: A stinky budget cut - St. Louis