Didn't mail in your 2010 census form before the April 16 deadline? Here's who may come knocking at your door to make sure you're counted.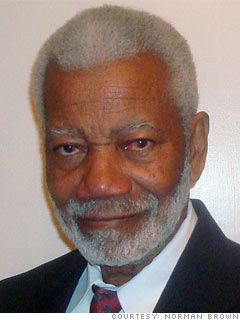 Norman Brown, 73, lives in Oakland, Calif.
Job: Partnership assistant
Location: Oakland, Calif.
I started working census jobs during the 1960 decennial census, and have done so every ten years since. Back then, I had just moved from Rochester, N.Y., to San Francisco and was looking for a part-time job.
I got assigned to go door-to-door in Nob Hill, and walking up and down those hills was quite a challenge. But it was quite the experience, and I enjoyed talking to all the different people.
Then I started working at the mayor's office and writing grant proposals for public programs. We get more or less money depending on San Francisco's census count every ten years, and I wanted to make sure I did my part to improve it.
My favorite position was a field operator supervisor, which I did several times, because it has such a direct impact--you're in charge of all the enumerators in the field and have to make sure everyone gets counted.
This year, I'm a partnership assistant, which is part of the outreach team for the census. I get local churches and other community-based organizations engaged and involved with the 2010 census.
Over the years, working with the census has really been an education. I've learned a lot about all the different ethnic groups and cultures within the Bay Area--there are 15 different languages spoken in Oakland. One year, I attended a Cambodian New Year's celebration--I didn't even know there was such a thing.
NEXT: Karen Boutot