Opinion: BP is so obviously the most loathed company that we've decided to rank who we think are the least likable firms that aren't a British oil giant ruining the Gulf of Mexico.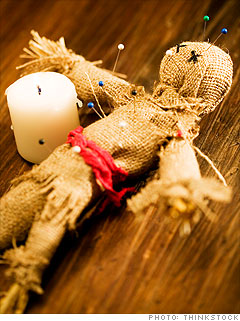 Hating BP is a cottage industry nowadays. A Google search on the term "I hate BP" pulls up more than 13 million hits.
But it would be wrong to allow BP's folly to completely overshadow all the other corporate miscreants out there whose behavior is also worthy of your contempt.
Big business has done a great job of making people angry so far in 2010. There are companies that, at various times, soaked up billions of taxpayer dollars, jacked up fees just to show they could and provided customers with unbelievably bad service. Meanwhile their execs made off with millions. Great job, guys.
So here is, in our opinion, the 10 most hateable companies that aren't named BP.
And you can help make this list even better. Who did we miss? Who shouldn't be on here? Let us know by submitting comments below.
NEXT: #10. Microsoft
Last updated July 02 2010: 11:38 AM ET