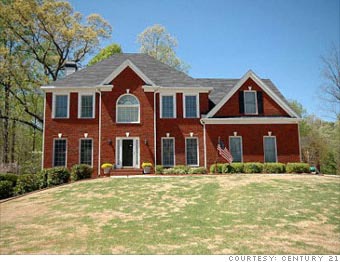 This large ranch in Cumming, Ga., has 3 bedrooms, 2.5 baths and is selling for $319,900.
Population: 174,520
Growth rate since April 2000: 77.4%
An influx of highly paid professionals from Atlanta sent the median household income of Forsyth County soaring to more than $84,000. That makes it one of the wealthiest counties in the nation.
The communities here are safe, affluent and have good schools; those factors are a major draw for professionals working in Atlanta.
Home values are down in the county. Prices have fallen more than 25% from their peak, according to Zillow.com, the online real estate Website.
The foreclosure problems have been moderate here: There was one filing for every 376 households in Forsyth County in May, 46th among Georgia's 159 counties. Fifty homes were repossessed by lenders.
NEXT: Lincoln County, S.D.
Last updated June 21 2010: 1:03 PM ET
Source: Census Bureau
Population and growth data is from July 1, 2009, the most recent available from the Census Bureau.