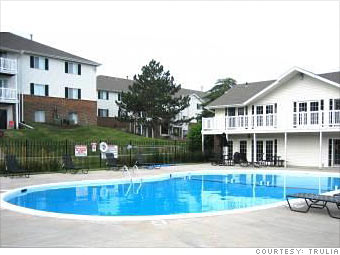 Average list price:
$276,000
Average annual rent:
$10,400
Price to rent ratio:
26.4
Unlike many Midwestern cities in the more industrialized areas, Omaha has been on a fast track for growth. Its population has increased by more than 12% since 2000. The economy has remained very strong with unemployment at only 5.5% in April, almost half the national level.
There is a limited supply of homes available within the city limits and that has kept condo prices unexpectedly high for this normally very restrained real estate market. Many downtown, two-bedroom condos sell for a half million dollars or more.
In contrast, rents are reasonably low with many two-bedroom apartments listing for under $800. That means owning is quite a lot more expensive than renting.
NEXT: Manhattan: Rent
Last updated June 14 2010: 2:22 PM ET