In calculating whether it's better to buy or rent, economist use a rule of thumb: If the home price is 15 times higher than the annual rent for a similar property, it is better to rent.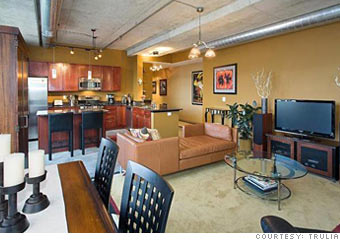 Average list price:
$154,000
Average annual rent:
$20,400
Price to rent ratio:
7.5
In the Minneapolis metro area, the house price plunge was dramatic,by Midwestern standards. Prices fell by 32% from their late-2006 highs, according to data from the National Association of Home Builders and Wells Fargo Bank. That has made buying a bargain.
Steady population growth had buoyed the real estate market until the economy started to sink. Unemployment, though, in the metro area is still well below the national average, just 7.8%.
The quality of life here is high; there are many cultural institutions, which have drawn in a well educated populace. There are attractions for Joe Sixpack as well, with franchises in all four major professional sports and easy access to the lakes and forests Minnesota is noted for.
NEXT: Omaha Neb.: Rent
Last updated June 14 2010: 2:22 PM ET