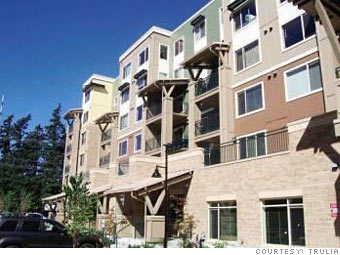 Average list price:
$461,000
Average annual rent:
$18,600
Price to rent ratio:
24.9
This busy city in the Pacific Northwest has grown its economy through a combination of new tech and old manufacturing and extractive industries. The metro area's unemployment rate is healthier than the nation as a whole at 8.2% in April.
Home prices have boomed in the city, partly because of smart growth initiatives meant to promote greater density in the core while maintaining open areas nearby. That acts as an artifical constraint to development, raises acquisition costs for builders and boosts home prices.
Median metro area home prices have fallen more than 20% from their peak, according to the National Association of Home Builders and Wells Fargo, making home buying more affordable but rents have stagnated as well keeping the price-to-rent ratio high.
NEXT: Portland, Ore.: Rent
Last updated June 14 2010: 2:22 PM ET