Most of the best handheld money apps are still iPhone-only.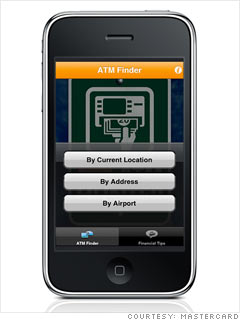 App:
ATM Hunter
Why it's great:
This app from MasterCard lets you search for ATMs based on your bank, surcharges, and other features. You can look for ATMs where you are or at an address you are headed to.
Cost:
Free
NEXT: Is this price a good deal?