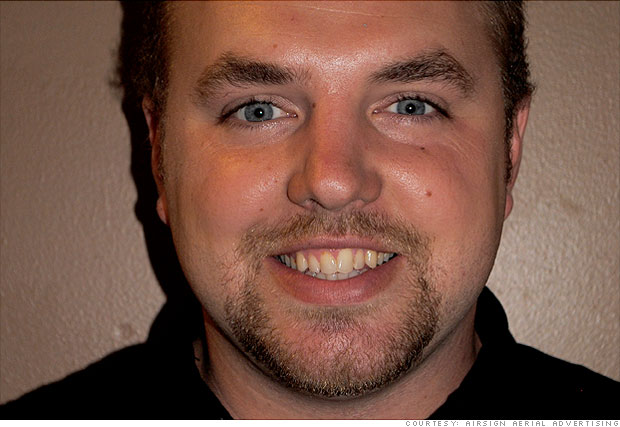 Owner(s): Patrick Walsh
Since the Wicked Witch wrote "Surrender Dorothy" from her smoking broom in "The Wizard of Oz," America has had a love affair with skywriting. And that suits Patrick Walsh just fine.
Walsh is the CEO of AirSign, Inc., an aerial advertising company in New York with nationwide and international reach.
In 2008, Walsh bought a regional mom-and-pop skywriting operation for $600,000 and approached banks for capital so that he could expand the business. He was turned down cold. So he convinced other aerial advertising companies across the country to agree to let him market their services as subcontractors.
In his first year as owner, AirSign grossed $1 million and, with the addition of international services, it is on track to hit $5 million in 2012.
His planes and helicopters pull banners, and his hot air balloons and blimps are customized with corporate logos. He also has squads of trained pilots to fly a five-plane formation using a computerized system to create smoke letters as large as the Empire State Building. He also has single pilot skywriters.
"It takes great skill to do skywriting well," said Walsh, a pilot. "There are no erasers up there, so there can be no mistakes."
Personal messages cost between $750 and $2,000. And, by far, the most popular is "Will You Marry Me?" AirSign pilots must be doing something right. "We have 100% success rate for proposals," said Walsh. "Everyone has said 'yes.' "