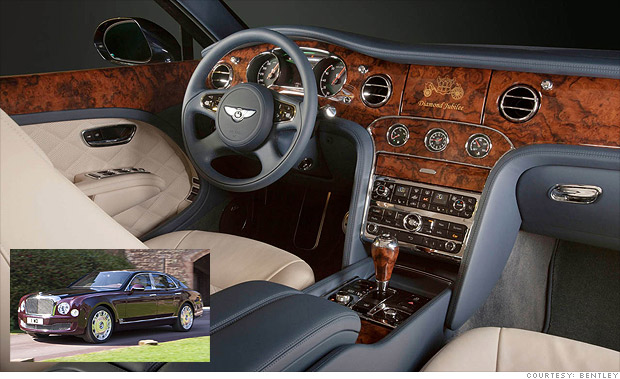 Bentley sales have been skyrocketing in China. Last year, the British luxury brand sold over 1,800 cars there compared to fewer than 950 in 2010 and just over 500 in 2009.
While China was, by a slight margin, Bentley's biggest market last year, it remains to be seen whether it will beat out the U.S. again this year.
Chinese Bentley buyers are often much younger than those typically seen elsewhere. They are often entrepreneurs in their 20s or 30s.
At this year's Beijing Auto Show, Bentley unveiled the Bentley Mulsanne Jubilee. The special edition car was crated to celebrate the 60th anniversary of Queen Elizabeth II's reign. There will be, appropriately, 60 of these cars built all of which will be sold in China for prices starting at about $850,000.
"The Chinese population is extremely motivated by refinement, craftsmanship and beauty," said Christoph Georges, who heads Bentley's U.S. operations.