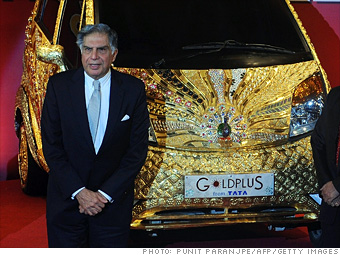 This is the scenario most feared by established automakers. Manufacturers in China and other emerging markets grow rapidly, allowing them to acquire technology and begin production in North America. They then buy established brands -- along with their technology -- and transfer their own production to North America. Newly prosperous, they drive up demand for luxury vehicles. India's Tata, which already owns Jaguar and Land Rover, switches gears and launches the Nano in the U.S. Other automakers are forced to compete, creating cost pressures. Fuel economy improves, emission standards tighten, and frugal engineering is key.
Winners: VW still dominates because of its strong position in China and Brazil. Tata and BMW follow close behind. Two Chinese automakers you probably haven't heard of before -- Dongfeng, China's fourth largest producer, and Great Wall, its leading producer of SUVs -- break into the top tier.
Losers: Ford finishes well down the list because it only holds 2% of the Chinese market, the world's largest. Toyota and Nissan also score poorly, due to poor products and low market share in China. Peugeot-Citroen and Fiat -- despite making some of the least-expensive, most fuel-thrifty cars anywhere -- rank at the bottom because they lack branding and financial strength.