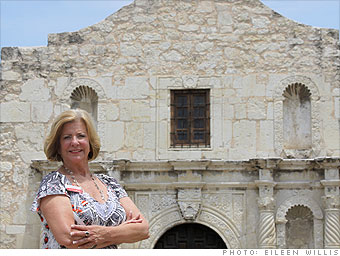 Located smack dab in the middle of Texas, San Antonio is one of the largest cities in the United States. Despite its large metro-area population of 2.2 million, business owners say it still retains a small-town feel.
"We're a big little city," said real estate agent Eileen Willis. "We're a big city in area and population, but we're pretty close-knit. If you do something good, it gets around."
The stream of customers is also a steady one, because of the large military presence from nearby Army and Air Force bases and training camps.
Companies also benefit from low taxes and sweeping tort reform measures taken during the 1990s.
Additionally, the availability of training and support is highly regarded by small business owners, who can easily tap the many local colleges and a robust Small Business Development Center.
As of late, businesses have sprouted in the city's south side to capitalize on the development of oil and natural gas in the nearby Eagle Ford Shale.