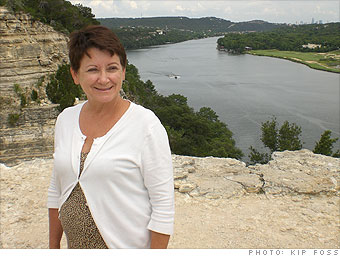 The Texas capital of Austin has earned a reputation for being diverse and liberal -- but also for its unique small businesses.
Look no further than the city's largest yearly event, South by Southwest, an entrepreneurial bonanza of film and music festivals and conferences. Aside from launching startups of their own, visitors also take time to explore the city's vibrant businesses community.
Fostering that growth are institutions like the University of Texas's McCombs Entrepreneur Society and the micro-enterprise development organization BiGAUSTIN.
Austin also benefits from the pro-business Texas atmosphere.
It's a breeze to start there, according to insurance agent Angela Smucker. She began anew in Austin last year after health problems sunk her long-running business in Wisconsin in 2008. She says local programs like BiGAUSTIN provide major help.
"There are lots of free or inexpensive resources for people like me," she said. "Even if you don't need them, you benefit from that type of atmosphere."