Chatty Alan
Why, after years of measured silence, has Greenspan morphed into the great communicator?
September 2, 2008: 10:56 AM EDT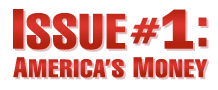 Issue #1: America's Money - Everyday on CNN
(Fortune Magazine) -- Watching Alan Greenspan in his new incarnation is a strange experience. Greenspan 1.0 served as Federal Reserve Board chairman for an entire generation, being oracular, talking in what we (and now he) called Fedspeak, rarely saying anything on the record outside of carefully choreographed public appearances.
But now we have Greenspan 2.0. He ended his 18-year run as head Fed in 2006, leaving with a rep as perhaps the best central banker in the history of money. Now, amid a worldwide financial meltdown that just won't go away, Greenspan finds himself yapping in public and defending his record in op-ed pieces - whole new roles.
I always knew that Greenspan was capable of delivering a coherent English sentence, because although I wrote skeptically about him - or maybe because I was skeptical - I got to talk to him on the rare occasions when I felt I needed to do it. I had to agree to let him speak off the record, and found myself dealing with a superb spinmeister. He managed to influence the thinking of even a skeptic like me without having to take responsibility for what he said.
He could be extremely charming. In a briefing with some of us at Newsweek, my former employer, Greenspan went on about the first name he and I share, which his parents spelled with one "l" fewer than mine did. Talk about flattering me! Years later I discovered during a conversation with Allan Hubbard, then director of President Bush's National Economic Council, that Greenspan had used the same Alan/­Allan riff with both of us. Pretty slick.
Now, to his reputation's detriment, Greenspan the Man of Mystery and Opacity has become One of the Guys. I thought he'd retire to the speech circuit when he left the Fed and let his reputation speak for itself. After all, ex-Presidents and ex-Fed chiefs usually stick a sock in it, at least for a while.
Instead, Greenspan at age 82 has morphed into a major public presence. He's running a high-profile consulting business, he's promoting the upcoming paperback version of his bestselling The Age of Turbulence: Adventures in a New World, and he's opining on a variety of topics, ranging from the economy to his ancient targets Fannie Mae (FNM, Fortune 500) and Freddie Mac (FRE, Fortune 500), the gigantic "government-sponsored enterprise" mortgage operations that are being kept afloat only by U.S. Treasury guarantees of their debts.
Greenspan's public speechifying and op-eds and interviews are viewed in some quarters - including chez Sloan - as undercutting his successor, Ben Bernanke. I don't think Greenspan is trying to undercut the Fed, an institution he clearly loves, but his new punchy public persona frequently overshadows Bernanke. That's a problem, because Bernanke needs every ounce of the Fed's remaining influence and credibility to cope with the seemingly endless problems in the world's financial system. (The Fed, as you'd expect, declined to comment on its former chief's activities.)
Greenspan's side of this? "I've maintained a fairly large public presence because I have a fairly large [consulting] practice," he told me. "I have been very scrupulous in not commenting on what the Fed is doing ... I was not at the Fed's Jackson Hole seminar [an annual end-of-summer event that was underway when we spoke in late August]. I haven't gone there since I left." Greenspan told me he turns down more than 95% of the requests he gets for interviews. But maybe he should raise his rejection rate.
Of course, there's a whole other discussion that we may have some day about how much blame (if any) you can ascribe to Greenspan for the mortgage meltdown and the ensuing problems that have infected the world financial system. "When you're dealing with public policy," he told me, "it's important to identify what happened and who, if anyone, is to blame. But it is critical that the diagnosis of what went wrong be accurate. If not, public policy reforms are more likely than not to be counterproductive."
Yeah, that's true. But it's also counterproductive to talk too much, overshadow your successor, and hurt your reputation in the process. Sometimes, less is more. And this is one of them.