Why cheaper oil signals trouble
Inflation appears less menacing, but the U.S. export boom could soon face strong headwinds.
Last Updated: September 4, 2008: 7:52 AM EDT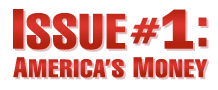 Issue #1: America's Money - Everyday on CNN
NEW YORK (Fortune) -- The commodities bubble appears to have popped, but keep the champagne on ice.
Food and energy prices are coming down in part because of a global growth slowdown that could also cool the red hot U.S. export sector - the major bright spot in an economy still struggling with a massive housing bust.
The prices of energy, metals and food have tumbled this summer after a yearlong surge. Crude oil, after racing toward $150 in July, recently fetched less than $110 a barrel, while the price of natural gas has tumbled 41% over three months.
A big commodities trader, Ospraie Management, is shutting its biggest hedge fund after a 38% loss tied to wrong-way bets on natural gas and other materials.
The commodities selloff is welcome news to consumers who have seen the prices of gasoline and milk slip back under $4 a gallon, easing fears that inflation is on the loose.
If prices keep sliding, year-over-year inflation numbers - after hitting a 17-year high last month - could soon look much healthier, reducing fears that the Federal Reserve may have to raise interest rates to stamp out rising inflation expectations.
But if an ebb in inflation fears is welcome, the source of that shift could be more problematic.
'The brink of recession'
"Several major economies are on the brink of recession," economists at Societe Generale wrote Wednesday.
They went on to say that the once popular notion of "decoupling," which held that global growth was so strong that a U.S. slowdown needn't spread elsewhere, now looks dated. As do the inflationary pressures that accompany rapid growth. If the growth party is over around the world, the U.S. export boom will quickly fizzle.
Certainly it has become clear that the ills afflicting the American economy - a consumer burdened by heavy debt taken on in years of outspending current income - are far from unique to these shores.
The U.K. is seeing house prices tumble at a double-digit pace, prompting Chancellor of the Exchequer Alistair Darling to say the downturn in the British economy will be "more profound and long-lasting" than people expect. South Korea has seen the value of its currency tumble amid rumors the nation could face a capital crisis this month, amid slowing growth that has led to a modest trade deficit.
Even in economies less troubled by outsize levels of household debt, there have been signs of stress. Manufacturing activity has been contracting in China, and Japan appears headed for a recession.
A pullback by some of its overseas customers offers the latest bit of unhappy news for the U.S. economy, which this year has continued to grow - if only tepidly - in large measure thanks to slowing imports and rising exports.
The U.S. government said last week that gross domestic product rose 3.3% in the second quarter, up sharply from an earlier estimate of 1.9% growth. But Merrill Lynch economist David Rosenberg notes that 85% of the revision came from an upward estimate to net exports and a lower estimate for inventory liquidation.
The halo effect from exports could already be wearing off. Rosenberg says the second-quarter GDP data showed U.S. corporate profits from foreign sources dropped 15% from first-quarter levels, due to softer worldwide economic conditions.
He expects to see more of the same in coming quarters, as foreign profits slip under the pressure of a stronger dollar, which increases the price of U.S. goods overseas.
Meanwhile analysts at UBS note some of the recent export gains may be fleeting because the U.S. has been a major exporter of agricultural goods. While the U.S. has benefited from higher prices of corn, wheat and other farm products, a slide in those prices could trim the gains.
"Food and beverage exports now account for 18% of the growth in exports from the U.S.," analysts at UBS wrote last week, "up from an average of little more than 2% of export growth at the start of the decade."
Stocks look expensive
One last factor complicating the prospects for a U.S. economic recovery is the outlook for stocks. Blue-chip stocks indexed in the S&P 500 recently traded at nearly 26 times their reported profits over the past year, according to Bloomberg data. That's their highest valuation in five years, even as the recent surge in Treasury prices - 10-year yields have dropped half a percentage point in six weeks, to a recent 3.7% - suggests the fear trade is alive and well.
William Larkin, a fixed-income portfolio manager at Cabot Money Management in Salem, Mass., notes that the move into Treasury securities comes just ahead of the start of third-quarter earnings season for financial firms such as Lehman Brothers (LEH, Fortune 500). Any selloff in stocks, beyond the effects transmitted to other financial markets, could further depress consumer spending stateside.
"There's a real disconnect out there," says Larkin. "Equity markets could be in flux for a while."