The economy's sinking feeling
Banks hoard money as Washington debates the terms of a financial life buoy.
Last Updated: September 25, 2008: 2:36 PM ET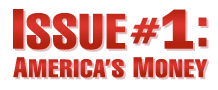 Issue #1: America's Money - Everyday on CNN
NEW YORK (Fortune) -- While Washington scrambles to throw the financial sector a lifeline, the rest of the economy is taking on water.
Stocks rose Thursday after lawmakers said they are making progress on a proposal to give the Treasury the authority to buy troubled assets from financial firms struggling with bloated balance sheets.
When House Speaker Nancy Pelosi said a deal could be in place soon, she prompted a partial unwinding of the fear trade that has sent investors rushing out of stocks, bonds and property for the safety of short-term government debt.
But Thursday's relief rally - major stock indexes rose 2% - came in the midst of another tide of bad news. Banks' cost of short-term borrowing hit a multidecade high, amid fear that another financial failure could be around the corner. And new economic data suggest the export engine that has powered U.S. growth is starting to sputter.
Still hoarding cash
Banks continue to hoard cash in the wake of last Monday's collapse of Lehman Brothers and last Tuesday's near implosion of AIG (AIG, Fortune 500). The TED spread - a gauge of liquidity in the short-term funding markets that measures the difference between risk-free three-month Treasury bills and the comparable London Interbank Offered Rate - soared as high as 337 basis points Thursday, reaching its highest level in at least 22 years.
The seizure in the short-term credit markets comes even after the Fed and other central banks have poured billions of dollars into the markets in a bid to bring spreads down.
The failure of those efforts has CMC Markets currency strategist Ashraf Laidi, among others, predicting the Fed will cut short-term interest rates by as much as 50 basis points, to 1.5%, before its scheduled meeting at the end of next month.
"Much attention has been given to the dislocation in credit markets and eroding confidence among credit institutions, but relatively little on the repercussions for the broader economy," writes Laidi. But with unemployment over 6% and industrial production showing rare consecutive monthly declines, "much acceleration in economic dynamics remains ahead of us."
Guy LeBas, a fixed-income strategist at Janney Montgomery Scott in Philadelphia, agrees there's little room for optimism but adds that rate cuts may not be the answer. LeBas notes that a year's worth of Fed cuts "hasn't done a darn thing" to restore health to the credit markets.
What's more, he points out that even the so-called Troubled Asset Relief Program proposed by Treasury Secretary Henry Paulson won't offer any immediate solution to the market's problems. "Any action the government takes to ease the economy takes time," he says.
TARP won't fix it all
By the time the TARP plan starts flowing through the economy, it's anyone's guess how poor the outlook may be. Reports out Thursday morning showed that new home sales dropped 11.5% to an annual pace of 460,000, and durable goods orders dropped 4.5%. Economists had been expecting much smaller declines on both fronts.
The drop in orders for durable goods - such as airplanes and washing machines - struck economists as telling, given that a surge in exports was largely responsible for the economy's success earlier this year in avoiding contraction.
The question now is "whether export orders are leading the downward trend, as it's rather ominously starting to appear," writes LeBas in a note out Thursday. "Export strength is the last cylinder of the weakened engine supporting economic growth and these declines, if our suspicions hold, represent the beginning of the failure of that last cylinder."
Other cylinders, such as the debt-laden financial sector, have been under stress for some time. The widening TED spread reflects the soaring cost of overnight borrowing - three-month Libor hit 3.77% Thursday, marking its biggest rise in nearly a decade, Bloomberg reported - and the plunging yield on short-term Treasury bills.
The three-month Treasury briefly yielded as little as 0% in early trading Thursday, as investors preferred to lock in a small loss to inflation rather than risk a larger loss tied to the financial system's instability. After Pelosi's comments, the three-month T-bill bounced back to show a yield of 0.61%.
A TED spread of 300 basis points, or 3 percentage points, means a big bank will have to pay about six times as much as it did two years ago to borrow from a peer.
The latest signs of credit market stress come as an eventful September and a difficult third quarter come to a close. The TED spread spiked above 300 basis points for the first time last Wednesday, after the government extended an $85 billion emergency loan to AIG, the New York-based insurer that's struggling under the weight of some $440 billion in commitments to guarantee mortgage-related debt. It dropped for a few days following that intervention before surging earlier this week.
Meanwhile, Congress debates the merits of a $700 billion financial sector rescue package proposed by Treasury Secretary Henry Paulson. Paulson has proposed buying illiquid assets including mortgage-related debt from banks and brokerage firms. President Bush said in his national address Wednesday evening that enacting the package will preserve the economy, by supplying "urgently-needed money so banks and other financial institutions can avoid collapse and resume lending."
Republicans and Democrats in Congress have been negotiating the terms under which companies can get government help, and the degree of oversight legislators will exercise over the Treasury. Congressional leaders now say there is broad agreement in principle on the bailout.
Thursday morning's news that General Electric is moving to shore up its heavily leveraged financial services arm initially added to market uncertainty. Early on, investors' appetite for risk was "slammed across the board" by GE's third-quarter earnings shortfall and its decision to suspend a $14 billion buyback plan that had been announced only a year ago, writes Laidi.
But GE shares, after falling as much as 5% in early action, were up 3% following Pelosi's statement.