Men: The new misfits
Are guys cut out for the womanized workplace of the 21st century? In an excerpt from a new book, The Decline of Men, the author explores why many males are tuning out and giving up.
Last Updated: October 8, 2008: 5:18 PM ET
Interactive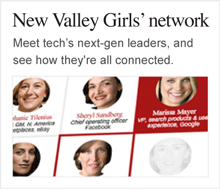 (Fortune Magazine) -- The mood in the ballroom at Cipriani Wall Street was exultant as several hundred influential New Yorkers gathered last year at the Women Who Make a Difference gala to benefit the National Council for Research on Women. Dina Dublon, a PepsiCo board member and former CFO of J.P. Morgan Chase, introduced one of the evening's honorees, PepsiCo chairman Steve Reinemund, who was about to hand over his post to his chosen successor, Indra Nooyi.
In her remarks, Dublon noted that Reinemund was the first man ever to receive an award from the group, adding that he was "part of our No Man Left Behind program." The mostly female audience laughed appreciatively, but the truth behind the jest stirred conversation. The suddenly pensive diners traded stories about men they knew who had lost their jobs or their marriages or both, and were now basically idle, taking up golf or the piano, writing that novel, doing nothing. The women spoke about brothers, sons, nephews, and husbands. "It's weird how everyone has a story like this," remarked a woman officer from a Fortune 1,000 company. "There's definitely something going on."
What's going on is a conundrum with economic and cultural ramifications for both men and women. From the classroom to the boardroom, American men are losing ground. It affects affluent white men in the heartland and young immigrants in the Southwest, computer nerds and family guys. To some extent it's the inevitable result of greater competition from women - as barriers have fallen, women have achieved according to their potential.
But it raises a critical question: If the playing field is level, why are so many men tripping up and dropping out? Why have they failed to keep up not only with women but with the higher competitive standards of the global marketplace? That failure is not just eroding the ability of men to earn a living and become contributing members of society but also undermining the very definition of what it means to be a man. No wonder that cable reality shows like Ice Road Truckers and Deadliest Catch, which glorify men who do dangerous, physically demanding jobs, have struck a nostalgic chord in the zeitgeist.
America's gender divide starts in elementary school and progresses through college, where women now earn 60% of all degrees (51% of the total U.S. population is female). On American college campuses, women now outnumber men by more than two million.
"Women have been making educational progress, and men are stuck," Tom Mortenson, senior scholar for the Pell Institute for the Study of Opportunity in Higher Education, told the Associated Press. "They haven't just fallen behind women. They have fallen behind changes in the job market."
Those changes tend to favor women, whose innate networking and social skills often give them an edge in the service industry, now the fastest-growing sector of the U.S. economy. In corporate America the cycle has accelerated because women tend to know their customers: other women. The ability of women consumers to make or break a brand is being felt in industries from publishing to health care. Women, armed with advanced degrees and expanding spending power, are increasingly seen as the decision-makers in housing, autos, and technology.
And that power is showing up in paychecks. While women on average still earn less than men, the gap in some areas has reversed itself. A study by the Citizens Union Foundation calculated that females between the ages of 21 and 30 earned 117% of male wages in the same age group; U.S. Census figures confirm that women in their 20s already make more than their male counterparts in major cities like New York, Los Angeles, Chicago, Boston, Minneapolis, and Dallas.
As many women's earnings have soared, incomes for men, including those with college degrees, have stalled or declined. Ronald Mincy, a professor of social policy at Columbia University, has spent a decade tracking what he considers a very ominous number. "We've seen no growth in the average hourly earnings of men in 25 years - and that is the biggest, most glaring statistic because as the earnings of men go, so go the fortunes of men," he observes.
One consequence could be a painful impact on family life. A pillar of male identity is the ability to work - to earn money and social status to help support a wife and family. "If you're a man," says Mincy, "you can't play house if you're not making enough money at your job."
Most disturbing of all, perhaps, is the drift of able-bodied unemployed men of all ages who are dropping out of the workforce altogether. Among American men in their prime working years - between the ages of 30 and 55 - 13% are not working, up from 5% during the 1960s, according to the New York Times. Most of those men, who number about four million, are former blue-collar workers who have been displaced. But a growing number are college-educated professionals in their 30s and 40s who have been out of a job for years.
While it's been widely noted that women have innate skills that help them thrive in an organization - communication, multitasking, collaboration - what's less well-known is how this extends to global competition. Geert Hofstede, a Dutch psychologist who worked at IBM and now consults at major corporations, has profiled national cultures according to key values, including masculinity. On that index the U.S. scores relatively high at 62, compared with countries like Sweden (5) and Norway (8), but lower than Japan, which has the highest masculinity index in the world at 95. For Christopher Liechty, a design and marketing executive based in Salt Lake City, "Masculine is primarily competitive and prestige-oriented; feminine is primarily nurturing, caring, but that means egalitarianism. Women are more consensus-building."
Liechty notes that when national gender values are overlaid onto corporations, many of those with the most "feminine" traits, including Scandinavian companies like Nokia (NOK), IKEA, Lego, and Volvo, have an inclusive brand identity that often gives them an edge in today's global - and increasingly feminine - markets. The world, it turns out, may be curved after all.
Help for struggling U.S. males will have to take many forms, starting with school. But one way for men to help themselves is to take a few pages from the female playbook: less hierarchy, more networking; less aggression, more consensus.
Not all men are swimming against the tide. "Women are playing a bigger role, but I think it's a good thing," says an affable, 34-year-old software designer in the Washington, D.C., area, who says he has no problems working for a woman (but didn't want his name used). "Change is difficult, though, and some guys will have an identity crisis." To put it in bluntly male terms, those who fail to adapt may find their next position is at the end of an unemployment line.
Adapted from The Decline of Men by Guy Garcia, to be published in October by Harper. Copyright © 2008 by Guy Garcia.