Citizen Nike
A decade ago the shoe giant was slammed as a sweatshop operator. Today it's taking responsibility to heart. Will it work?
Last Updated: November 17, 2008: 12:18 PM ET
Photos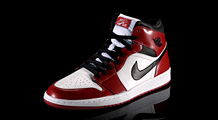 (Fortune Magazine) -- Posing as a fashion buyer, an Australian TV reporter gained entry to a Malaysian T-shirt factory, where foreign migrant workers told a grim tale. They had been forced to surrender their passports while their wages were being garnished to pay off hefty recruiting fees. Worse still, they were living in crowded, filthy rooms.
When the broadcast aired on Aussie Channel 7 in July, it seemed eerily familiar, like stock footage from the anti-sweatshop campaigns that fueled public debate about outsourcing and globalization in the 1990s. And it starred a familiar villain of that era: Splashed across banners on the factory walls was the Nike swoosh.
From that, it would seem that not much has changed at Nike (NKE, Fortune 500) in the decade since the company was bashed by activists who exposed the harsh reality of the outsourcing model the company helped pioneer. Back then, disclosures about abuses like child labor in Pakistan sparked boycotts on college campuses and protests outside of NikeTown stores. In 1998 founder and CEO Phil Knight acknowledged that "Nike product has become synonymous with slave wages, forced overtime, and arbitrary abuse."
Faced with that realization, however, the company decided that to reform its image it had to transform its approach. Case in point: Nike responded to the Malaysian scandal by admitting "serious breaches" of its code of conduct, reimbursing the workers, and paying to relocate them. Then Nike called in representatives from its 30 contract factories in Malaysia for a tense conversation about enforcing labor standards.
"Ten years ago Nike wouldn't have acted so quickly to redress the wrongs that had been committed," says Tim Connor, a labor-rights advocate with the antipoverty group Oxfam Australia. "But we're looking for systematic change that improves conditions across the supply chain, not solutions once problems are exposed."
There's the rub. Progress has been slow in coming to Nike's global supply chain, which employs nearly 800,000 workers in 52 countries. Still, Nike, which ranks No. 153 on the Fortune 500 (based on revenues for fiscal 2007), has made strides since it embraced corporate responsibility. What started as a massive PR shield has evolved into a broader mandate for the way it makes and sells products. Nike has been particularly inventive at weaving environmental awareness into its design process, rating each sneaker according to a sustainability index.
On labor, the company admits that its initial efforts - setting a code of conduct and monitoring compliance - haven't ended abuses across the hundreds of factories that produce its goods. But the lessons from the 1990s - to own up to problems, then find companywide solutions - are helping the world's biggest shoemaker go green even as it struggles with labor issues.
"I'm proud of what we've accomplished, but we're still not where we need to be," says Nike's current CEO, Mark Parker. "This is a never-ending challenge." To meet it Nike is looking at the root causes of problems, from sustainability to sweatshop conditions, in order to change the culture that fosters them. The good news is that on at least one front, it's starting to work.
Weighing the tradeoffs
On a recent morning in Beaverton, Ore., not long after a thick fog has rolled off Nike's 177-acre campus, Hannah Jones is recounting a favorite example of where corporate responsibility can be put to work in an $18.6 billion company: reducing waste. Two years ago an internal study showed that Nike was spending $800 million a year on materials that weren't part of a finished sneaker, from factory scraps to in-store displays.
"That's money we've spent on things we throw away before we even touch the consumer," says Jones. "Suddenly it's not about whether I think landfills are a good or bad thing. We're talking about tangible bottom-line thinking."
Bridging those gaps is Jones's job. As vice president of corporate responsibility, she oversees a team of 135 people worldwide and reports directly to CEO Parker. Her mission is to drill corporate-responsibility goals straight into Nike's operations. The way to accomplish this, she believes, is by casting her department's role as an idea lab that can help forecast risks and push innovation.
A prime example is Nike's Considered team, an in-house sustainability think tank that is tackling issues like waste reduction by harnessing the company's creative engine, the designers. They are the ones who make hundreds of choices about how shoes are made, so Nike created a tool that quantified the environmental costs of those decisions: the Considered Index.
Now designers plug their shoe's specs into a desktop program that calculates a rating based on how well the model passes tests for cutting down on toxic adhesives, using greener materials like recycled polyester, or curbing waste. New methods win points too, and the index highlights where adjustments can be made as the shoe moves toward final design.
"What designers do really well is solve problems," says Lorrie Vogel, a designer who is the Considered team's general manager. "We just make it really easy for them to understand what those are."
Sometimes it's as simple as showing a seam. If you look closely at the laces of the new Pegasus 25, the anniversary edition of Nike's bestselling running shoe, you'll notice a seam that interrupts the row of eyelets. Normally, that's a design faux pas. But this sneaker earned high marks on the index in part because of its pattern efficiency, which means that more of its components fit into fewer pieces of material, so less is tossed away.
Aesthetics and performance still rule Nike's design process - there's no quicker way to doom a green shoe than to make it ugly or subpar - but by using the index, designers can finally weigh the tradeoffs.
Culturally the Considered Index is a great fit for Nike's hypercompetitive designers. Long before the Air Jordan XX3 hit stores in January, the new model had sent shock waves through Nike's design divisions. Few sneakers are as anticipated as Jordans inside the company, where the iconic basketball shoe has epitomized top performance and style since its debut in 1985.