Bell Canada sale dies slow, painful death
The largest leveraged buyout ever proposed becomes the largest buyout ever to crumble.
December 11, 2008: 11:14 AM ET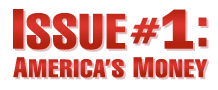 Issue #1: America's Money - Everyday on CNN
NEW YORK (Fortune) -- A deal that seemed to have nine lives - the $51 billion sale of Canada's largest telephone company, the largest leveraged buyout ever proposed - finally died early Thursday.
The cause of death: solvency issues.
A recent report by KPMG, acting as valuation firm, found that the amount of debt involved in the privatization of BCE (BCE), the parent of Bell Canada, would essentially render the company insolvent. As a result, the parties have called off the deal.
While BCE and its would-be buyers have agreed to part ways, they are squabbling over whether BCE is owed $1.2 billion in termination fees. The buyers - a consortium led by private equity powerhouse Providence Equity Partners and Ontario Teachers' Pension Plan, a major shareholder of BCE - argue that they don't have to pay because terms of the deal were not met.
The end of the BCE buyout marks the latest contentious turn in a deal fraught with drama, dating back to the initial bidding war for the Canadian telecom in early 2007.
It was the height of buyout mania, and blue-chip firms such as KKR, Blackstone (BX) and Cerberus all wanted the chance to take the company private. Providence Equity Partners, the low-key firm specializing in telecom and media deals ultimately prevailed, assembling a consortium of buyers that included Ontario Teachers, Madison Dearborn Partners and Merrill Lynch Global Private Equity.
Almost as soon as the deal was announced, it ran into challenges at every turn. First the banks that had agreed to provide more than $30 billion in financing started agitating for new terms, a move that many thought would derail the deal. Then a group of bondholders moved to block the deal, and a Quebec appeals court surprised Wall Street by supporting their case.
Canada's supreme court later reversed the decision, breathing life into the transaction once more. But then the already deteriorating credit markets dried up, adding to the woes of an already shaky deal.
The BCE acquisition would have been the crowning achievement for Providence and its principal, Jonathan Nelson, who built the firm from a modest concern focused on newspaper, cable and other media deals into a top-tier buyout firm. (Read Mehta's "The biggest deal ever")
Now the BCE deal goes down in history as the biggest buyout ever cancelled, according to Thomson Reuters. It is also the second-largest M&A deal called off this year, following the cancellation of the $144.5 Rio Tinto (RTP) transaction two weeks ago.