The ever-shifting auto landscape
As they race to meet their Tuesday deadline, GM and Chrysler face a changing competitive environment
Last Updated: February 16, 2009: 12:12 PM ET
Photos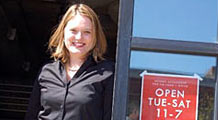 Find your next Car

NEW YORK (Fortune) -- Tuesday is D-day for the domestic auto industry. That's when General Motors and Chrysler must tell the government how they are going to successfully compete in the future as a condition of receiving federal aid.
It will be interesting to see what revelations have occurred to the two companies in the past couple of weeks that weren't apparent to them sooner. Will they continue to try to cost-cut their way to prosperity by doing less with fewer people? Or will they come up with genuinely new ways of making and selling cars - after decades of evidence that their business model is obsolete?
As Dr. Samuel Johnson observed wisely, "The prospect of a hanging can concentrate the mind wonderfully."
An air of unreality has clouded the automakers' public comments in recent days. Cornered by reporters at the Chicago auto show, top Chrysler engineer Frank Klegon betrayed not a hint of anxiety about the impending deadline. In fact, he indicated that Chrysler is finishing up its plan ahead of schedule.
"We are wrapping up the viability package right now, putting the final touches on it," Klegon said. "We are in the fine-tuning phase."
Meanwhile, GM's chairman and CEO Rick Wagoner was portrayed as exuding "casual confidence" and all but exuberant about GM's future prospects.
"We just need to get the storm over, and we're about ready to go," Wagoner told Sharon Silke Carty of USA Today.
Apparently Wagoner's spirits had been buoyed by a chance encounter with a satisfied GM customer at an airport baggage carousel, according to USA Today. Now that he is flying commercial, Wagoner runs the risk of bumping into real car buyers with much greater frequency.
But his comments came just hours before the United Auto Workers walked out of a meeting to discuss concessions in the payment schedule for a union-administered health care fund for retirees.
Bond holders are also reported to be upset by the size of the haircut they'll have to take in a debt-for-equity swap.
Assuming GM (GM, Fortune 500) and Chrysler can survive government scrutiny as well as the ongoing auto sales depression, they will face a changed automotive landscape. They themselves will be smaller, with fewer opportunities to leverage their economies of scale.
Nissan and Chrysler recently broke off a deal to share a North American-built small car that Chrysler would have developed. The two companies also dropped plans for Nissan to market its own version of Chrysler's Dodge Ram pickup. So Chrysler loses two potential pieces of new business.
Meanwhile, Asian automakers are on the move. A couple of recent news items illustrates the point:
Reuters reported that Chinese carmaker Chery is shopping for a Western auto brand. Chery has contacted several European auto brands, including Ford Motor's Volvo, and is interested in an acquisition, a source with direct knowledge of the matter said. While not confirming the report, a Chery spokesman told Reuters that the current global industry slump, especially in the developed markets, presents a rare opportunity for Chinese carmakers to raise their profile. "What I can say is that we will not throw away these opportunities," the executive said.
General Motors said it has no plan to sell shares in its carmaking joint venture with China's SAIC Motor Corp to SAIC. But sources familiar with the discussions told Reuters that GM held talks with SAIC about selling part of its 50 percent stake, Shanghai General Motors Ltd, or other assets, to raise cash.
Expect more of these reports because automakers with money like Chery and SAIC are ready to take advantage of opportunities offered by those who don't.
Listen to the words of Renault-Nissan CEO Carlos Ghosn, who is busily battening down the hatches at the French and Japanese auto companies that he runs.
"The crisis will be long and will profoundly alter the world's auto sector," Ghosn said at a news conference in Paris, as reported by the Wall Street Journal. "The future will belong to those who used this crisis as an opportunity to transform themselves and adapt to the new conditions of the market."
Nominations, anyone? The envelope please.