The Big Three's cash crisis is being felt far afield, in Detroit's restaurants, retailers and service businesses.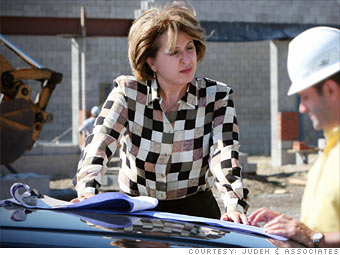 Judeh & Associates
Dearborn, Mich.
Jumana Judeh's real-estate appraisal firm is a prime example of a business finding the good in a bad situation.
Judeh & Associates, which opened in 1998, used to do appraisals for mortgage lenders. But as the Big Three's decline contributed to a housing slide in metro Detroit, Judeh's revenue fell for three straight years.
Then, three years ago, Judeh decided to change direction. Rather than working for lenders, her company began to appeal real-estate tax assessments for people who were struggling financially - often because of divorces and layoffs. The goal was to help clients decrease their tax payments.
The result? Judeh's sales went up 15% in 2007 and increased another 25% in 2008. About 80% of Judeh's business today comes from appeal cases and other potential litigation.
"We`ve become recession-proof, almost," says Judeh, who has five employees.
Still, the business gives Judeh a sobering front-row view of how the credit and auto crises are affecting metro Detroiters of all income levels. In one of her cases, a home valued at $1.1 million when it was built in 1999 was recently appraised at $650,000.
"This recession has crossed racial lines, economic lines, geographic lines," Judeh says. "From the rich to the poor, everyone I know has been hit."
Judeh believes Detroit's economy will eventually recover, but she believes a large part of the improvement will come from emerging industries in the state, such as film production and technology research and development.
The key, she says, will be for the state to embrace those new industries rather than hoping for the automotive industry to return to its former dominance.
"People don't like change," Judeh says. "But if you can't anticipate changes, you can plan for them."
NEXT: The two constants: Weddings and funerals