Secrets of the resume gatekeeper
Your enthusiasm and years of experience may not help you if your resume doesn't get picked by scanning software. Here's how to make sure it does.
Photos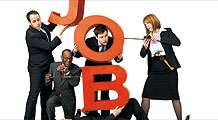 NEW YORK (Fortune) -- Al Campa, chief marketing officer of Taleo, recently received about 250 resumes for an open VP of Product Marketing position. A year ago when the job market wasn't as frantic, he says he would have received around 50 for the job at the talent management software company.
But while the applicant pool may have more than quadrupled, the time he spent on reviewing candidates didn't have to. Using the candidate-screening program made by his company, he narrowed the pool down to 20.
"The whole automated system just makes it easier to go through resumes pretty painlessly," he says.
Great for Campa. Not so great for the 230-odd applicants who didn't make the cut. But with more and more people flooding the job market, companies are increasingly turning to software like Taleo's to help them wade through masses of resumes.
For a sense of scale, consider that Taleo (TLEO) has 3,900 customers, including 48 of the Fortune 100 companies. Every quarter, 10 million new candidates apply to companies such as Starbucks (SBUX, Fortune 500), IBM (IBM, Fortune 500) and JPMorgan (JPM, Fortune 500) through Taleo software, Campa says.
So how do you get to be like one of Taleo's 20 applicants who made the cut?
To start, a quick review on how the software works: When a resume is submitted, the software parses, scans and breaks out the applicant's levels of experience. It summarizes some of the key elements for the hiring manager, who can also filter and define criteria. If an applicant meets all the criteria, he or she is considered an "ace candidate" and goes to the top of the list, says Campa.
Hiring managers set the candidate requirements - years of experience, level of education, location, etc. - and also can determine how many of these parameters the applicant must match.
The ease of applying online might tempt job seekers to send out resumes blindly. But this "spray and pray" technique is not an effective strategy, says CEO of career management firm's Chandler Hill Partners Sarah Hightower Hill. "There's no substitute for high quality research and knowledge of the job market," she says.
Job seekers need to actually read the description of the position to understand the responsibilities and skills required - and in turn the key phrases to use in your resume. Hightower Hill says you should echo back directly what you see in the job posting. "If they say 13 years experience washing blue dishes, then say experience with blue dish washing," she explains.
Barbara Safani of Career Solvers suggests using variations of key words, a process she calls stemming. For example, if you're an accountant, make sure your resume also include words like accounting.
So what to do if you just don't have a skill listed on the posting? You never want to embellish, says Hightower Hill. But if the job calls for someone with knowledge of SAS, a way to get around it is to say "SAS familiarity," "currently studying SAS," or even "SAS interest." You might not have the skill, but at least it puts you one step closer to having your resume read.
Along with echoing back, use words that are industry specific. "You must be using the most current and relevant jargon - that's what makes it pop," says Nancy Friedberg, president of Career Leverage.
In the case of marketing, applicants should use phrases such as "brand marketing expertise," "launch of new product," and "brand identity." For human resources, terms like "leadership development," "talent management," and "succession planning" are key. Words like personnel, which Friedberg says is a passé term in the HR industry, should be left out.
Some professional resume writers suggest having a section at the top of your resume where you list core competencies or areas of knowledge. It's a good place to repeat some of the requirements in the job description. But make sure you're able to back it up.
"You have to have something in the meat of the resume that speaks to those core competencies," says Linda Matias of Career Strides. For example, if you list one of your skills as brand management, you better have very specific cases of helping companies with brand positioning.
Safani tells her clients to use both official terms along with their abbreviations to cover all their bases for key words. In the competencies section, you can write out a term like mergers and acquisition and next to it put M&A in parentheses. However, only use acronyms if they make sense in an industry context and are not specific to a company.
Now to dispel a myth: There are no magical words that must appear on every resume. "The things that people think are magical words I think are resume fluff," says Safani. Terms like hard working, loyal and great communicator aren't going to get you anywhere, she says.
Most importantly, don't forget that your resume needs to make sense to both the software and a human reader. It doesn't do you any good to get flagged by the software only to have a hiring manager think your resume looks like gibberish because you've overloaded it with key words.
"The person who's writing the document," Safani says, "needs to appeal to both the scanner and the person who's scanning."