China's new frontier
Chinese telecom-gear makers Huawei and ZTE have already conquered Africa and Asia. Next stop: Latin America.
Photos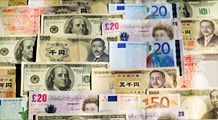 (Fortune Magazine) -- At phone operator Movistar's sales offices in Buenos Aires, customers line up to buy high-speed wireless services to access the web on their mobile phones. Most Argentines don't realize, though, that the company providing the gear for their broadband connections isn't a longtime supplier to Latin America like Alcatel-Lucent, Ericsson, or Motorola, but a relative newcomer called Huawei.
China's telecom suppliers are coming to the Americas. Pursuing the same formula they've used to win business throughout Asia and parts of Africa (selling cheap gear in low-income countries), equipment makers Zhong Xing Telecommunication Equipment (also known as ZTE) and Huawei are now getting a foothold in countries such as Argentina, Chile, and Colombia. Says Leandro Musciano, project director at Movistar Argentina, a unit of Spain's Telefónica: "Price is important."
By offering deep discounts, Chinese companies are grabbing business from established telecom suppliers. Huawei, which boasts annual sales of about $18 billion, now commands 29% of the phone-company gear business in Africa, No. 2 only to Sweden's Ericsson (ERIC), which has 30% market share. ZTE, which only began selling wireless phones in 1998, is the world's No. 6 handset seller.
Government and tech officials contend that the Chinese firms also engage in unsavory behavior in order to win business. Intelligence agencies widely believe that Huawei, founded in 1988, sold telecom gear to Saddam Hussein and to Afghanistan under the Taliban. Lawmakers in the Philippines, meanwhile, are investigating claims that ZTE paid bribes to win business there. Huawei denies any wrongdoing, and ZTE declines to comment.
Supporters (including customers) of Huawei and ZTE say incumbents are bad-mouthing the Chinese companies to explain away their declining sales. But they also acknowledge that the Chinese upstarts have one advantage their established competitors lack: help from Beijing.
Huawei and ZTE benefit from the fact that the Chinese government holds stakes in dozens of local phone companies. It is not surprising that these telcos increasingly buy much of their infrastructure from homegrown companies. Financially, China's telecom suppliers also benefit (like some struggling U.S. companies today) from tax rebates and R&D grants. But what really irks rivals are the government's low- to no-interest "loans" that needn't be repaid, and the deep discounts local companies get on the energy and raw materials they purchase from other Chinese companies. According to public filings, this year ZTE received a credit line from the government of nearly $15 billion. Beijing bestowed $10 billion on Huawei in 2004.
Chinese blue chips from different industries also offer "bundles" to emerging-market countries: Buy our phone gear and we'll source your raw materials. "China coupled a Huawei, oil, and magnesium deal in an African package," says James Mulvenon, author of a famous Rand report on Chinese defense electronics and technology. "Cisco can't compete."
Few competitors are making a fuss, at least not publicly. (Cisco (CSCO, Fortune 500) in 2003 sued Huawei in an intellectual-property dispute that was later settled.) Entrenched suppliers feel their superior quality and financial transparency will help win the day: "Our industry is fueled by openness," says Ulf Ewaldsson, head of Ericsson's wireless-carrier business.
But phone operators say that the quality of ZTE and Huawei products is now competitive with the established players' gear, and that the Chinese companies have a better understanding of how to serve poor and rural markets. That may help explain why more South American firms are learning how to say ni hao. (That's hola in Chinese.)