The man who gave Madoff the max
Denny Chin, who sentenced convicted Ponzi schemer to 150 years, is seen as a judge who can balance decorum with the need for the victims to have their say.
Photos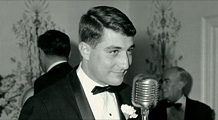 NEW YORK (Fortune) -- When Bernie Madoff was sentenced to 150 years in prison this morning, the spotlight shifted -- briefly but inevitably -- to Denny Chin, the federal judge who determined the term of the Ponzi scammer's incarceration. Because Madoff eschewed a trial and instead pleaded guilty, on March 12, to 11 counts of fraud, money laundering, theft, and perjury, Chin avoided the attention that would have come if he had been ruling on objections and refereeing courtroom dust-ups day after day.
One suspects that avoiding center stage is just fine with Chin, 55. In his three hearings with Madoff, Chin was self-effacing and low-key. Unlike the vast majority of judges, he does not refer to himself in magisterial terms as "the court," but rather uses a plainspoken "I." In a deeply emotional case, he seemed to be striving to lower the temperature in the courtroom.
Chin was unfailingly courteous, and almost solicitous of Madoff. At one point, during the plea hearing, when Madoff had been standing nervously for an extended period of time and prosecutor Marc Litt launched into a lengthy discussion of the charges, Chin interrupted: "Hold on one second. Mr. Madoff, you can be seated. Pour yourself some water."
At the same time, Chin reined in several Madoff victims. The judge granted them permission to speak at the plea hearing, for example, but made it clear that he would allow them to address only the question of whether Chin should accept the guilty plea. When one of the victims attempted to confront Madoff about his crimes, Chin jumped in and then interrupted a second time when the victim moved off-topic.
"He is not a stickler for anything, except maybe decorum," says one lawyer quoted in the 2009 edition of the Almanac of the Federal Judiciary, which assembles lawyers' opinions. For some judges, the verdicts can be harsh, in large part because the lawyers are cloaked by anonymity.
But Chin scores high marks for legal ability -- "an excellent judge," "a judge's judge," "conscientious," "extremely hard-working," "very bright," according to lawyers in the survey -- and is widely viewed as professional and pleasant.
The attorneys overwhelmingly consider him "fair" in his decisions on prison time, with one adding, "He is a decent human being but he doesn't let that influence his sentencing."
Chin's biography reads like a classic American success story. He was born in Hong Kong, moved to the U.S. at age 2, and was raised by a mother who toiled in a sweatshop and a father who worked twelve-hour days in a restaurant. Chin and his four siblings grew up in New York City's then-seedy Times Square area -- living for a while above an adult movie theater -- and Hell's Kitchen. (Citing the judge's standard policy, a clerk for Chin said the judge would not comment.)
Despite his modest origins, Chin managed to graduate from Princeton and then Fordham law school. His varied legal career included a stint as a federal prosecutor, time at the white shoe firm Davis Polk & Wardwell, and four years working for a prominent plaintiffs firm specializing in employment cases. He was appointed to his judgeship in 1994 -- at the tender age of 39 -- by President Bill Clinton.
Chin has had his share of noteworthy cases. In February, he sentenced Mark Brener, who ran the prostitution business patronized by Eliot Spitzer, to 30 months (the high end of the 24-to-30 months recommended by the sentencing guidelines).
Two years ago, he sent former Coastal Corp. chairman Oscar Wyatt to the federal pen for 12 months and one day -- below the 18-to-24-month suggested range -- for wire-fraud conspiracy. That case involved charges that Wyatt had paid kickbacks to Saddam Hussein to get Iraqi oil, violating the oil-for-food rules in Iraq in the years before the U.S. invasion.
Also in 2007, Chin took the rare step of overturning a jury's conviction of a New York Stock Exchange floor trader for trading ahead of customer orders. He ruled that prosecutors had not proven that the trader's clients had been defrauded.
Of course, 150 years is a life sentence for Madoff, who is now 71. The one thing that isn't up to Chin is where Madoff will serve his time. That decision will be made at a later date by the federal Bureau of Prisons, though Chin does have the right to make a recommendation.
What's more interesting than Madoff's sentencing, perhaps, was the emotional catharsis that his victims sought when they spoke at the hearing Monday. Nine described the devastation wrought by Madoff's fraud.
The emotions are beyond intense. "Madoff is a thief and a monster," wrote Jesse Cohen in one of the victim impact statements published by the court. "Madoff is a psychopathic lying egomaniac...," charged William Jay Cohen in another of the statements. "Ruthless and unscrupulous," "cruel, amoral and a killer," a "devil," are just some of the ways Madoff is described in those messages.
It's a moment that will define Chin as a public figure. In a society where "judging" is often an insult, Chin's role gave him not only a legal, but a moral, authority to stand in the shoes of the average person and express his condemnation of a man widely viewed as one of history's worst villains.