Market speaks: Health reform doesn't matter
NEW YORK (CNNMoney.com) -- If you believe the stock market, health care reform is a dead subject.
While I'm sure the six hours of partisan debate will make for riveting television (sarcasm intended) there's little need to pay close attention to President Obama's Health Care Summit.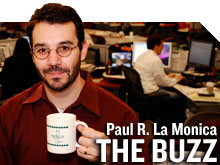 Wall Street has spoken. The market expects little in the way of meaningful change to the business of medicine.
"I see very little chance of a substantial bill passing. Any investor inclined to buy health care stocks doesn't have to worry about major legislation upsetting the apple cart any time soon," said Jack Ablin, chief investment officer with Harris Private Bank in Chicago.
Now I'm not going to get into whether that's a good thing or a bad thing or what it means for the November mid-term elections. This column isn't about politics.
But it seems clear that investors are making a bet on the status quo. How else to explain the fact that on Monday, the day that Obama proposed his latest measure to rein in insurance premiums, big managed care stocks Cigna (CI, Fortune 500), Humana (HUM, Fortune 500) and UnitedHealth (UNH, Fortune 500) went up?
Even shares of WellPoint (WLP, Fortune 500), which is taking it on the chin for plans to raise premiums by as much as 39% for customers of its Anthem Blue Cross unit in California, rose nearly 2% on Monday.
"This summit is overblown. It won't have much impact on health care stocks," said Andrew Fitzpatrick, director of investment with Hinsdale Associates, an investment firm in Hinsdale, Ill. "Wall Street has moved on and is no longer concerned about a political overhang for health care. People are starting looking to invest more in the sector."
Still, some think that a watered-down bill could pass. So health insurers may not be in the clear just yet. But any damage to the group is probably limited by the fact that few think there is any chance that a public option will make it into any law.
"Political risk still hangs out there a bit. We may get some type of legislation but nothing near the magnitude of what was originally proposed. The biggest relief is that the public option is dead," said Peter Sorrentino, senior portfolio manager with Huntington Asset Advisors In Cincinnati.
But Sorrentino said that because of concerns that some type of reform bill may pass, it may make more sense to invest in health care companies that are less likely to be subject to any price controls, most notably in the generic drug and medical devices markets. Two that he likes are generic industry leader Teva Pharmaceuticals (TEVA) and orthopedic implant maker Stryker (SYK, Fortune 500).
One fund manager said fears about what could happen to the stocks if the White House and lawmakers keep targeting insurers are outweighed by the fact that these companies should continue to add customers once the economy really improves -- especially if the conversation remains focused on the need to get coverage for more Americans.
"Managed care remains a growth business. When employment finally picks up again, enrollment numbers will pick up," said Mark Oelschlager, manager of the Live Oak Health Sciences fund, which owns shares of WellPoint and UnitedHealth.
Still, Fitzpatrick also is looking beyond the insurers. He said his firm likes some of the big drug makers right now, with Abbott Laboratories (ABT, Fortune 500), Baxter (BAX, Fortune 500) and Pfizer (PFE, Fortune 500) being three particular favorites. He points out that all three trade at reasonable valuations, have strong balance sheets and pay good dividends.
And with investors once again starting to worry about the health of the economy in the wake of continued weakness in the jobs market and signs that the housing market remains mired in a terrible slump, Fitzpatrick said health care stocks could benefit.
"Health care is a defensive play. It's a safe place to hide in uncertain times," he said.
So go ahead and keep an eye on the summit if you like. But it probably won't matter what any of the politicians say about health care. Wall Street's tuning them all out.
-- The opinions expressed in this commentary are solely those of Paul R. La Monica.