Secret 4: get your finances in order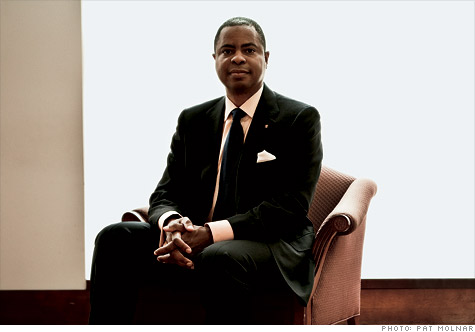 Lorenzo New spent 15 years working in the mortgage industry, his last stint at a subsidiary of Lehman Brothers. By 2007 the business was changing, "and my blood pressure was through the roof," he says.
So, reviving a long-held dream of working as a diplomat, he applied to the State Department's foreign service -- a career move he knew would likely require taking a serious pay cut.
How he did it:
By getting the salary scoop. In doing research on the State Department site, New found that foreign service salaries start in the mid-five figures but can eventually reach six figures.
By doing a cost-benefit analysis. At Lehman, New made $150,000-plus. So joining the foreign service would require a lifestyle change. But single and mortgageless, he figured the adjustment would be worth it: "This isn't as lucrative, but how many jobs allow you to live all over the world?"
By laying the groundwork. While still working at Lehman, New cut back on meals out and vacations; later he downsized his apartment. After months of interviews and exams, he was accepted into the foreign service in May 2009. New -- who reports to his first overseas post, in Taiwan, this month -- says that having gotten used to living on less made it easier for him to adjust to the lower government salary.
How you can do it too:
The reality is, most career changers must take pay cuts, at least initially, says Catherine Jewell, author of "New Résumé, New Career." So know what you're likely to earn before you get serious about a move. (Get an idea at PayScale.com.) "Then assess whether it's realistic for you," says financial planner Ellen Siegel. Not sure? Try living on the lower income six months before making a switch.

Secret 1: Show how your talents translate

Secret 2: network outside the box

Secret 3: get the skills you need on the cheap

Secret 5: turn your passion into an asset