Secret 1: Show how your talents translate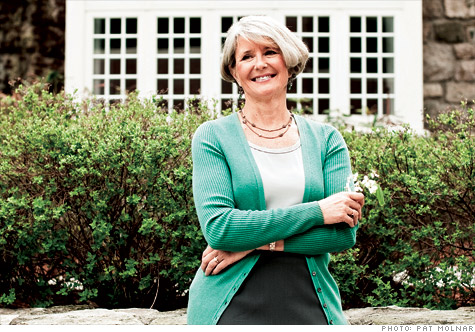 Laid off from her job as head marketer of an IT firm last year, Cynthia Curtis knew where she wanted to go next: into green industry. "Investment in it was expanding, and there weren't a lot of people with years of experience clamoring for jobs," she says. Curtis also had a personal interest, having built a green-certified home.
What she didn't have was experience in the field. But working with a career coach, Curtis learned how to apply her marketing skills to the green industry. "I had to hone what I could bring to the table," she says.
How she did it:
By seeing where she shone. The career coach had Curtis complete an assessment to help her identify her strongest skills. "You get a picture of what you should be leveraging," Curtis says. Besides reaffirming her marketing prowess, the exam showed she'd do better at an established company vs. a startup.
By getting to know the field. Curtis set up informational interviews with green professionals to figure out which area of the industry to target. She ended up focusing on clean-tech companies, figuring she could draw parallels from her IT experience.
By making the connection. Curtis redid her résumé to include her eco-friendly home and the trade groups she'd joined. She asked her contacts about challenges the industry faces, then built on that in her cover letters. In applying for a job to help software firm CA build a reputation for sustainability, "I discussed how I could raise its visibility as a green company," she says. That helped land her the gig; she started in April.
How you can do it too:
Focusing on "transferable skills," as Curtis did, is a good way to make a transition, says Randall Hansen of QuintCareers.com, a job-search resource.
Can't afford to hire a career coach to help you identify these? See if your college's job placement office offers assessments, or use the resources at careeronestop.org and onetcenter.org. Then enter your key skills in the keyword search of job sites to see where they're needed.


Secret 2: network outside the box

Secret 3: get the skills you need on the cheap

Secret 4: get your finances in order

Secret 5: turn your passion into an asset