The pros and cons of 'cheap' oil
NEW YORK (CNNMoney.com) -- It was only a few weeks ago that the price of oil was above $85 a barrel and people were starting to worry about crude hitting $90 before long as oil gushed into the Gulf of Mexico.
Funny how a little Europe debt crisis changed all that. The price of oil has plunged 17% so far this month and briefly fell below $70 a barrel on Monday.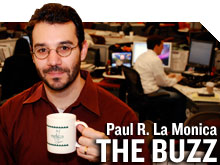 At first blush, the drop in oil prices would appear to be something to cheer. After all, gas prices have started to retreat after flirting with a nationwide average of $3 earlier this year.
Paul Dales, U.S. economist with Capital Economics in Toronto, said that the drop in oil prices should help boost the U.S. economy since consumers will have more disposable income to spend on other things. That's true to a certain extent.
But if oil keeps plummeting, it might be more cause for concern than celebration. Remember the last few months of 2008 and early 2009? Oil prices nose-dived in the wake of the credit crisis.
At the height of the global recession in late 2008, when people were seriously discussing the possibility of it turning into a depression, oil tumbled to almost $30 a barrel and gas prices were around $1.60 a gallon. So yeah, gas was cheap. The trade-off was that everyone feared an economic apocalypse.
Fortunately, we're not at a point where the plunge in oil qualifies as a panic yet. But the trend bears watching. If oil prices, which bounced back Tuesday, start to drop again on more fears about Europe, that's a worrisome sign.
A big factor in oil's slide is simply a matter of currency fluctuation. With the dollar strengthening against the euro, that tends to put pressure on crude prices since oil futures are priced in dollars. But at the same time, we can't forget why the euro is so weak.
The worry is that consumer spending in Europe will fall sharply and that weakness could potentially drag down the rest of the global economy with it. In other words, lower oil prices aren't good news if the main reason for them is weak demand.
"The economic recovery is not going to be as strong as some were painting it to be," said Sean Snaith, director of the Institute for Economic Competitiveness at the University of Central Florida in Orlando. "The drop in the euro is a slap in the face and proves the recovery is still in the early goings."
Oil's not the only commodity that's taken a hit lately either. The price of copper has also fallen, dropping below $3 a pound in Monday trading for the first time since early February.
Copper is a metal that's used for so many manufacturing and industrial purposes that some traders and economists think it is one of the most important barometers to keep an eye on. They even jokingly refer to it as Dr. Copper.
With that in mind, one expert said the recent slip in copper can't be casually dismissed as simply the byproduct of a weaker euro.
"We started watching copper prices about three weeks ago before the stock market fell and noticed they had been turning down," said John Kosar, director of research with Asbury Research in Chicago. "The move in copper means something more than just a currency play. A slowdown in copper prices could be indicative of a slowdown in economic demand."
Kosar added that the slide in oil and copper is even more disturbing when you consider that gold has been hitting new records and that more investors are also flocking into U.S. Treasury bonds.
Kosar said that's a tell-tale sign of investor fear about the economy since they are flocking to what are considered the safest assets.
But some economists said the slide in oil, copper and other commodity prices should not be that big of a concern to U.S. consumers or investors.
"The economic numbers in the U.S. are fine but people are worried about Europe. Commodities prices are based on global demand, not just U.S. demand," said David Wyss, chief economist with Standard & Poor's in New York.
Wyss added that it does not look like the U.S. recovery is losing steam either. He also said that deflation isn't really a worry just yet, despite falling commodity prices.
Wyss added that prices could continue to fluctuate wildly as investors try and determine how much of an impact the problems in Europe will have on global demand versus how much of a supply disruption there could be as a result of the BP spill in the Gulf of Mexico.
But Capital Economics' Dales said for now at least, commodity prices may continue to slump. He thinks the euro will strengthen further against the dollar. And even though there are worries about what that will do to U.S. exports, he said that the positive from that scenario is that inflation will remain low.
"The stronger dollar and lower commodity prices will exacerbate trends already in place rather than generate or create new trends themselves," he said.
Hopefully he's right. But as we witnessed only a year and a half ago, there can be such a thing as oil being too cheap.
- The opinions expressed in this commentary are solely those of Paul R. La Monica.