Get used to more manic merger Mondays
NEW YORK (CNNMoney.com) -- It's somewhat fitting that the sequel to "Wall Street" was the number one movie at the box office this past weekend. With all the deal making that's going on in the past few months, it seems like it is the late 1980s all over again.
Two noteworthy mergers were announced Monday -- Southwest's (LUV, Fortune 500) purchase of rival low cost airline AirTran (AAI) and the acquisition of hair care products maker Alberto Culver (ACV) by consumer conglomerate Unilever (UN).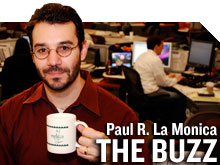 If that wasn't enough, Wal-Mart (WMT, Fortune 500) also made an offer to buy South African retailer Massmart.
All of this M&A news comes during what has been an extremely busy couple of months for takeover activity. According to a report from Thomson Reuters last week, the amount of mergers so far this quarter is the highest in two years.
And it's worth pointing out that at the same time investment bankers and M&A lawyers have become more busy, stocks are surging too. The S&P 500 is up more than 9% in September alone. The Nasdaq has soared over 12% this month.
So are mergers really helping to drive stocks higher? And if so, how much longer can this last?
"There is a fair amount of pent-up demand for acquisitions and I think we're going to see more of them going forward," said Matt O'Reilly, chief investment strategist with People's United Wealth Management in Bridgeport, Conn.
O'Reilly said that big businesses are trying to take advantage of the fact that, despite the decent rally in the past month, many stocks are still trading at reasonable valuations and are ripe for the picking.
That especially seems to be the case in the technology sector, which can help explain why the Nasdaq is leading the market's charge.
IBM (IBM, Fortune 500), Hewlett-Packard (HPQ, Fortune 500) and Intel (INTC, Fortune 500) have all made notable deals and the air is thick with speculation that Oracle (ORCL, Fortune 500) will soon make another splashy purchase too.
Fueling the scuttlebutt is the fact that these companies -- and nearly all of the largest tech firms for that matter -- have squeaky clean balance sheets: little debt and lots of cash. The same could be said in other industries too.
"The cash is there. And in the tech sector, as well as consumer staples and financials, there are plenty of wounded targets that still make some sense as buyout candidates," said Phil Dow, director of equity strategy with RBC Wealth Management in Minneapolis.
But while takeovers are definitely good news for the smaller companies getting eaten up at juicy premiums -- Southwest is valuing AirTran at 69% more than what the stock closed at Friday, for example -- Dow said investors do have to cross their fingers and hope that deals will pan out for the acquirers.
After all, many companies have made the mistake of pursuing a strategy of growth through acquisitions that didn't pan out. I'd be remiss if I didn't mention that my parent company, Time Warner (TWX, Fortune 500), is one of the textbook examples of mishandling a big merger.
"If you are in a slow growth economy like now, one way to grow earnings and sales is through acquisition," Dow said. "But the long-term benefits of mergers have historically not been great for many companies. Hopefully, companies doing deals now are making the right kinds of acquisitions for smart strategic business reasons."
One money manager is optimistic that companies are in fact doing that. Jim Tierney, chief investment officer with W.P. Stewart & Co. in New York, pointed out that most of the recent mergers are what he would call "bolt-on" deals, adding a product or business that the firm did not currently have.
Tierney said that Intel's acquisition of security software company McAfee and HP's deal for data storage firm 3PAR are perfect examples. Neither deal is so large that you could say Intel or HP are betting the proverbial ranch on the mergers.
"When you look at the mergers announced lately, they are not huge transformative deals," he said. "It seems the lesson that has been learned is not to do truly big deals. You're not seeing large companies combining just to cut costs and see what happens."
Tierney added that the lack of clarity about what will happen to the Bush tax cuts may cause smaller companies, particularly those where insiders control big stakes, to sell out before year's end in order to lock in lower taxes on capital gains.
And from the standpoint of buyers, companies may feel that acquisitions are a less risky way to use cash. Given the looming expiration of the Bush era tax cuts, taxes on dividends would be set to increase if Congress does not take action.
That hasn't stopped some companies from raising their quarterly payouts. But Dow said some firms may still prefer deals over dividends.
"Companies need a little more certainty on tax policy before they know what they will do with dividends. But taxes may be less of an issue with acquisitions," he said.
With all that in mind, it looks like the recent merger wave may not have crested just yet.
- The opinions expressed in this commentary are solely those of Paul R. La Monica. Other than Time Warner, the parent of CNNMoney.com, and Abbott Laboratories, La Monica does not own positions in any individual stocks.