Pensions: Angry populists' next target
FORTUNE -- In these dog days of our Great Recession, no one is feeling especially lenient toward taxpayer-funded fat cats. But what if that "fat cat" isn't some Wall Street banker (most of whom have paid back government loans with interest) but rather the retired small-town city manager in Northern California living on $261,000 or the 40-year-old former New York City cop who gets to collect $100,000 a year for the rest of his life?
Even as we watch a populist revolt against the risk-taking rich continue to play out this election season, there are seeds of a new rebellion forming -- against the generous pensions guaranteed to state and local workers.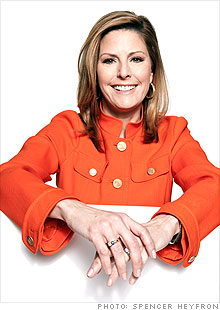 Government pensions, built into law and mostly protected from stock market vagaries, are the envy of the private sector. Voters who have lost jobs, taken pay cuts, or watched 401(k)s plummet provide tinder for politicians condemning the excesses of government retirement protections.
But voter outrage will be fanned as states and cities face the prospect of cutting services or raising taxes -- or both -- to cover rising pension costs. "On a macro level, there is tremendous pressure on states," says Andrew Biggs, a pension expert at the conservative American Enterprise Institute. "On a micro level, people are saying, 'Hey, I lost my job, and these guys are collecting six figures without working.' "
California is at the forefront of this voter revolt. In Los Angeles County, the summer of 2010 was defined by populist heat over the disclosure of salaries being collected by officials of the working-class city of Bell. Some of them, including chief administrative officer Robert Rizzo -- who stood to collect a $600,000 pension after allegedly writing himself a $1 million-plus compensation agreement -- have been arrested on corruption charges.
Even more widespread are troubling legal pensions. In Northern California, Contra Costa Times columnist Daniel Borenstein reported the salary of the city manager of San Ramon (pop. 63,000) at $344,200, and then calculated the pension due this 65-year-old government official: $261,000 a year. And a local fire chief was able to "spike" his base pension to $284,000 a year.
Intrepid reporters in California are finding that these stories aren't isolated oddities but symptoms of a generous salary and pension system built in good times -- and one that's crashing down on already-strained taxpayers. Gov. Arnold Schwarzenegger has blamed his state's $550 billion in retirement debt on "huge unfunded pension and retirement health care promises."
Gubernatorial candidates Meg Whitman, a Republican, and Jerry Brown, a Democrat, are both calling for pension reform, while local candidates are using pension horror stories to reinforce their calls for limiting spending.
The political ground is fertile. In August the Los Angeles City Council learned that pensions and health benefits for retirees will gobble up a third of the city's general fund -- up from 8% -- in just five years. In Orange County the chief executive predicted that pension requirements in 2014 will consume about 84% of the county's law-enforcement payroll. The underlying threat? Lay off current cops to pay for the vacations of retired officers.
The story will only get worse because pensions nationwide are underfunded. Earlier this year the Pew Center on the States calculated a $1 trillion shortfall between the $2.35 trillion states set aside in 2008 for employee retirement benefits and the $3.35 trillion committed. Economists like Biggs say the gap is far bigger because the states use overly optimistic projections on investment returns. "If you calculate public pensions by private standards, it would be a disaster," he says.
Struggling states like Ohio and Illinois face the biggest crisis, as a percentage of GDP, with unfunded commitments totaling about half of those states' economies.
This is déjà vu: Generous retirement packages, enabling middle-age workers to retire early, helped sink Detroit -- eventually landing GM and Chrysler at Treasury's door. The United Auto Workers, of course, negotiated those packages -- and management signed off on them. Now a majority of union members work for the government, and labor is determined to protect its pensions. Unlike those in the private sector, government retirement packages are often embedded in law. Wait until politicians tell that to the taxpayers stuck footing the bill.