Coming this November: Taxes tug-of-war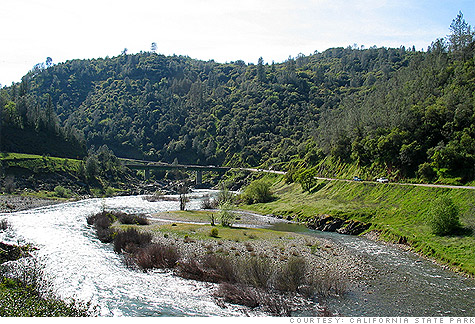 NEW YORK (CNNMoney.com) -- State legislatures will be in a high-stakes tug-of-war with both voters and industry at the ballot box this November.
More than a quarter of the 155 ballot initiatives to be decided on Nov. 2 deal with state tax hikes, debt levels and other revenue issues. In total, there are 44 measures that could drastically change the way states fund themselves or make decisions on their budgets.
Anti-tax crusaders have long used ballot measures to keep lawmakers in check, but this year the two sides are wrestling with how to close monstrous budget gaps. State and local officials have had to raise taxes and slash services over the past three years in order to balance their budgets.
Citizens frustrated with the hikes are trying to overturn them or limit future ones. Targets include states' levies on candy, soda and alcohol. They are also trying to keep state and local officials from hiking property taxes and issuing new debt.
In Massachusetts, for instance, ballot sponsors are looking to repeal the sales tax on alcohol and reduce the sales tax rate from 6.25% to 3%.
But in a few cases, voters will decide whether to raise taxes in order to fund education, health care, parks and other services. For example, in Georgia voters will decide whether to add a $10 fee on car registrations to pay for trauma care.
What these measures have in common is the Great Recession, said Jennie Bowser, an elections analyst for the National Conference of State Legislatures.
"The measures reflect the general uncertainty in the economy and the fear that people feel," she said.
Three of the biggest showdown states this November are Colorado, Washington and California. Here's what they are proposing:
Cut taxes!
Colorado: A trio of fiscal measures in the Centennial State would drastically change the way it funds itself. Currently, public education is paid for through a mix of property taxes and state aid. But a ballot initiative would cut property taxes in half over 10 years and then use state money to fund schools. The measure would require the state to come up with $1.5 billion for public schools each year, eating up most of the state's budget, according to state estimates.
Another ballot measure would ban all state borrowing and require local debt issuance be approved by voters. Colorado currently borrows about $3 billion annually, while local governments issue $5 billion in new debt each year.
The final initiative calls for slashing the state income tax rate to 3.5%, down from 4.63%, and for reducing or eliminating taxes and fees on cars and telecommunication services. This would cut state revenues by $2.9 billion.
Washington: Earlier this year, state lawmakers voted to subject candy and bottled water to sales taxes to help close a projected $3 billion budget shortfall. The legislature also imposed a 2 cent tax on carbonated beverages.
Voters, however, could repeal these tax hikes. If approved, the measure would cost the state $352 million in revenue and localities $83 million over five years.
Another ballot measure would restore the rule that tax increases be approved by two-thirds of lawmakers. The state legislature temporarily suspended this requirement, which was instituted by voters in 2007, to make it easier to put through tax hikes to balance the budget.
In one of the few revenue-raising ballot measures, Washington residents will vote on taxing their wealthier compatriots. The initiative calls for establishing an income tax of 5% on single taxpayers earning $200,000 or more and a 9% rate on income above $500,000. (The threshold would be doubled for married Washingtonians.) The initiative would also reduce property taxes by 20% and lower certain business taxes.
The income tax revenue would be used to fund education and health care, which advocates say, would provide relief for the middle class. It will raise $11.2 billion for the state over five years.
California: Conservationists are looking to impose an $18 annual vehicle surcharge to fund state parks and wildlife conservation programs. If it is approved, cars could then enter the parks without paying current day-use fees, which are typically charged for use of the pools, boat launches and parking facilities. The measure could save the state $200 million.
Two measures deal with how many lawmakers need to approve the budget and fee increases in the perennially cash-strapped state. One ballot initiative would lower the number of lawmakers needed to pass a budget to half, from two-thirds, to make it easier to approve the spending plan. The other would require a two-thirds vote in order to pass hikes in fees.
California has gone nearly three months without a budget as lawmakers continue to wrangle with closing a $19 billion budget deficit.
One group of residents have another sources of taxes for the state: Marijuana. Of course that would require legalizing it first. Residents can have their say on this issue on Nov. 2 as well.