Can Marchionne build Jeeps cheaper in Italy?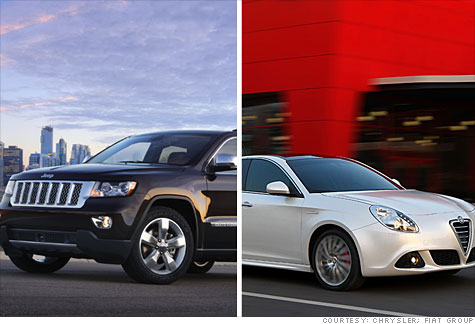 FORTUNE -- The diplomatic skills of Sergio Marchionne, chief executive of Fiat and of Chrysler, will be put to the test as he negotiates with labor unions in Italy, the U.S. and Canada over where to manufacture cars and SUVs.
The decision disclosed last week to build Jeeps and Alfa Romeos at Fiat's Mirafiori factory in Turin, the Detroit of Italy and Fiat's home town, is conditional upon Italian labor unions agreeing to improve historically low rates of productivity and to become more flexible with regard to work rules. If the talks succeed, Fiat will spend a $1.3 billion chunk of its $26 billion budget on plant upgrades in Turin.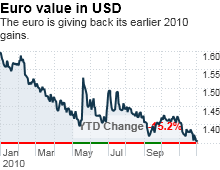 Otherwise, Marchionne could pursue talks with the United Auto Workers or the Canadian Auto Workers unions, since plenty of idle automaking capacity is available in North America. He was able to negotiate a deal with Italian unions at a Fiat plant in Pomigliano, near Naples, but one union already has said that agreement "won't work" at Mirafiori, which employs about 5,500 workers.
Fiat has announced it will move some of the vehicle production at Mirafiori to a Fiat plant in Serbia. Chrysler's Jeep Grand Cherokee plant in Detroit produces about the same number of vehicles as in Mirafiori with about 2,500 fewer workers.
Fiat/Chrysler is planning a slew of new models, starting in 2012, based on the architecture developed for its new Alfa Romeo Guilia sedan and station wagon, plus a Jeep SUV and small Alfa SUV. A wider version of the architecture could become the basis of a new Dodge model in the U.S.
The automaker already has hinted that it could build a Maserati and an Alfa large SUV in Detroit, based on the architecture of Jeep's new Grand Cherokee. A midsize Fiat SUV, based on the Dodge Journey, is expected to be shown at the Geneva auto show in the spring. Fiat's subcompact 500 -- manufactured at Chrysler's plant in Toluca, Mexico -- is expected to start arriving at dealers in the next few months.
Depending on how the Fiat and Alfa Romeo brands are received by U.S. carbuyers, the automaker could be exporting from Turin to the U.S. The weakening euro makes the project more feasible. When added to models already built at Turin, the Mirafiori's output could reach a hefty 250,000 to 280,000 units annually.
Fiat, which owns 20 percent of Chrysler, is scrambling to cut costs by developing more models and brands on fewer architectures. Chrysler -- unlike felow American automakers Ford (F, Fortune 500) and General Motors (GM) -- still hasn't posted a net profit following its own and GM's 2009 bankruptcies and bailouts. On January 1, 2011 Fiat SpA will split into two companies, one concentrating on industrial machinery, the other on automobiles.
But Chrysler and Fiat combined remain well short of the six million vehicles in global sales Marchionne has asserted is necessary for an automaker to remain profitable. He scoffs at reports that Volkswagen is interested in buying some Fiat brands, presumably Alfa and Maserati. He'll be forced to stop scoffing if he isn't able to forge a labor strategy that makes his far-flung plants profitable.