GM: Never mind that $14.4 billion loan, but thanks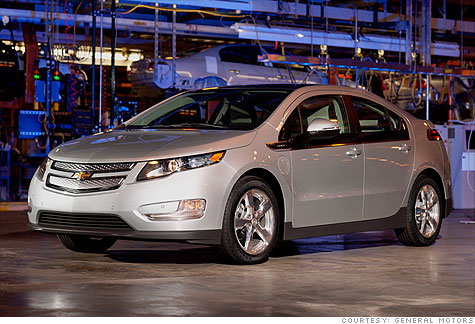 New York (CNNMoney) -- Citing improved financial performance, General Motors announced Thursday it was withdrawing a $14.4 billion application it had filed with the Department of Energy.
"This decision is based on our confidence in GM's overall progress and strong, global business performance," Chris Liddell, GM's vice chairman and Chief Financial Officer said in a statement.
GM's loan application predated the automaker's federal bail-out and bankruptcy. It was to be part of the DOE's Advanced Technology Vehicles Manufacturing Loan Program authorized by Congress in December, 2007.
That program was set up to help cash-strapped automakers build new highly fuel-efficient cars and comply with new stricter fuel economy rules.
The application process was "almost completed," GM spokesman Tom Wilkinson said, but the loan had still not been approved and GM never received any of the money.
In November, GM (GM) reported its strongest quarterly earnings since 1999, announcing it had earned nearly $2 billion. The automaker is expected to report its first annual profit since 2004 this year.
The automaker also launched an Initial Public Offering in November, completing its return from bankruptcy as a publicly traded company.
Forgoing the DOE loan does not mean GM will stop work on fuel-efficient cars, the automaker said.
"Our forgoing government loans will not slow our aggressive plans to bring more new vehicles and technologies to the market as quickly as we can," said Liddell.
GM launched commercial production of the Chevrolet Volt, an electrically powered car, in late November and has recently begun selling the Chevrolet Cruze Eco, a gasoline powered car with EPA-estimated highway fuel economy of 42 miles per gallon.
If GM had gotten the loan it would have meant more headlines about GM getting money from the government, said Mike Omotos, a senor analyst with the market research frim J.D. Power and Associates. That's something GM needs to avoid.
"It's another step in getting away from that 'Government Motors' tag," he said.