Jim Womack: How Toyota rose and fell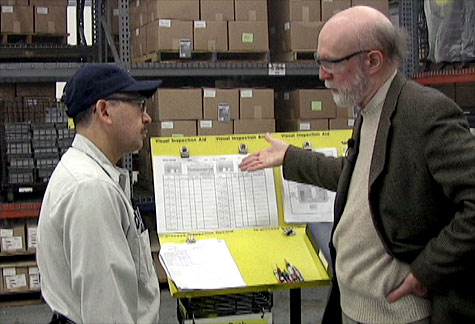 FORTUNE -- Toyota was only half the size of General Motors in 1990 when The Machine that Changed the World, the first book describing the Toyota production system, was published. Today, of course, Toyota is the world's preeminent automaker and Machine's lead author, Jim Womack, has spent the last two decades explaining how it got there. From his unique position, he also predicted its fall.
A visit by Womack to an auto plant is unlike the usual consultant tours. Lean and bearded, he exudes a kind of impatient intelligence and overlooks nothing. While others make prescriptions from 30,000 feet, Womack insists on getting down to the factory floor. It is a process he calls "Gemba Walks," after the Japanese "genchi gembutsu" for real place, real thing, and it serves as the title for his seventh book.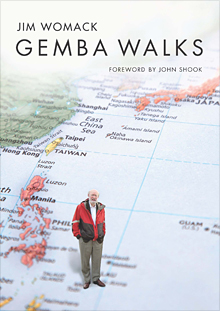 John Shook, Womack's friend and his successor at the head of Womack's Lean Enterprise Institute in Cambridge, Mass. likes to tell a story: Womack was visiting the factory of a Toyota supplier and had been on the floor for just two minutes when he noticed a production glitch in the shipping department. The supplier was sending identical components to two Toyota factories, but one shipment was going out in small returnable containers while the other was packed in large corrugated boxes.
A trivial matter? Not to Womack. It turns out that Toyota itself, not the supplier, was the problem, and Womack had uncovered significant waste. Writes Shook: "Different requirements from different worksites caused the supplier to pack off the production line in varying quantities (causing unnecessary variations in production runs), to prepare and hold varying packaging materials (costing money and floor space), and ultimately resulted in fluctuations in shipping, and, therefore production requirements." All that in two minutes.
Gemba Walks is a compilation of short monthly essays Womack has written over the last ten years, with updating as appropriate. They record his frustration with the inefficiencies of airline travel and medical care, as well as the rude awakening he received when he tried to apply his lean production principles to a tiny maker of custom bicycles -- only to discover they were counter-productive.
Time and again, though, he returns to the lessons he learned from Toyota (TM) and General Motors (GM), cast here as the anti-Toyota.
His key finding about the roots of GM's collapse: It lost its sense of purpose. Under Alfred P. Sloan, GM's central mission was to create an aspirational escalator for every customer through the life cycle, "a car for every purse and purpose." But as GM spiraled into bankruptcy, Womack argues its focus was all on restructuring and shrinking. His advice to GM's new leaders: restate GM's purpose. (GM seems to have done that with its determination "to build the world's best cars and trucks").
Womack is especially perceptive -- and original -- in his views about Toyota management. American companies look for heroic leaders like Jack Welch or Lou Gerstner because business is tough and demands an inspirational figure in the c-suite. But Womack says heroes are frequently confused about a company's purpose, don't understand basic processes, and have little empathy for those down in the ranks. Historically, top Toyota executives rarely turned up in leadership surveys because it is populated by managers whom Womack calls "farmers" -- the kind of people who provide the steady-paced continuity at the core of every lean enterprise.
Despite the high quality of Toyota vehicles, its dealers typically scored poorly on customer satisfaction surveys, and Womack thinks he knows why. Car dealers, he writes, are "hunters" who focus on making a sale at an advantageous price and then move on to the next sale. What are needed are "farmers" that solve customers' problems throughout the life of the product. "The simple fact is that, because Toyota dealers had a superior product to sell, they could afford to treat the customer badly."
Two years ago, Womack noticed that Toyota had become confused about its corporate purpose, signaling the potential downturn. Several recent Toyota presidents, in Womack's view, sounded like heroic visionaries, focusing on dramatic results rather than process improvement. Instead of aiming to be the best at providing durable, high-value products in all segments, Toyota had shifted to becoming the biggest auto company in the world as quickly as possible. That is, as Womack dryly notes, "a purpose that no customer cares about."
In a remarkably prescient essay in April, 2009, Womack wrote, "The interesting question for the future is not the precise day that Toyota wins but how Toyota can lose." He argued that rapid expansion was leaving Toyota short of experienced managers, and it would fail if they reverted to modern-management mentality and didn't learn lean principles. If that happens, "Toyota will become just another company." Of course, out of-control expansion was the predominant explanation for Toyota's recall crisis in 2010. TK In a footnote, Womack admits, "The timing and magnitude of Toyota's difficulties were as big a surprise to me as they were to the general public."
Tackling a Womack book is not for the faint-hearted. Buzzwords sometimes pile up in sentences that are hard to parse ("Externalities imposed on the environment by value-creating processes are currently counted as economic product."). Although the essays are grouped into chapters ("Management," "Transformation," "Diffusion") they don't build on each other in a visible way, and he makes little effort to sugarcoat his lean lessons.
Still, the Womackian sense of humor shines through at critical moments. In a chapter titled "Misadventures," he relates his efforts to streamline production at the bicycle factory. "We were so obsessed with lean purism -- making the bikes in exact sequence with customer orders -- that we forgot some technical limits and the fact that many of our customers were not actually that concerned about waiting a bit for their bike." When the bank turned the company down for a loan to keep going, Womack's group sold it and it survives today only as a brand name.
Womack has spent most of his career working with talented co-workers like his longtime writing partner Dan Jones and John Krafcik, who coined the term "lean production." As a result, he isn't likely to be remembered like manufacturing legends W. Edwards Deming or Taichi Ohno. But he has made a lasting contribution by unraveling the components of the Toyota Production System and explaining it to the world.