Chrysler recalling 250,000 vehicles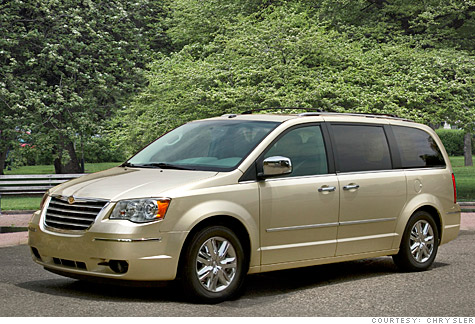 NEW YORK (CNNMoney.com) -- Chrysler Group is recalling almost 250,000 model year 2010 minivans and crossover SUVs because of a problem that can lead to sudden engine stalling.
The ignition in the vehicles can too easily be bumped or shaken into the "Accessory power" position while driving, causing the engine to immediately shut off.
At least two rear-end collisions have been blamed on the problem, according to a letter sent by Chrysler to the National Highway Traffic Safety Administration.
The recall involves 2010 model year Chrysler Town & Country and Dodge Caravan minivans and Dodge Journey SUVs manufactured between June 3, 2009 and August 17, 2010.
Chrysler dealers will replace ignition modules on the vehicles with new ones that are less prone to accidental shut-off.