Honk if you want to stop your VW Jetta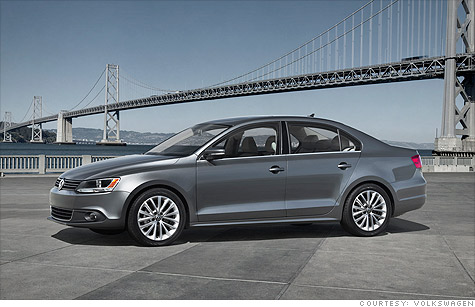 NEW YORK (CNNMoney) -- Volkswagen of America is recalling about 71,000 of the German automaker's new 2011 Jetta sedans for a wiring problem that could cause the car to turn off when the horn is used.
Under certain rare circumstances using the horn could cause a short circuit that would, in turn, cause an electronic part called a converter box to disconnect from the car's power supply, a VW spokeswoman said
The converter box supplies power to various components, including the headlights, wipers and the engine controller. Cutting off power to the engine controller shuts off the car's engine.
VW is not aware of any accidents or injuries resulting from this problem, Volkswagen of America said in an announcement. The recall affects Jettas built between March 2010 and March 2011.
Customers with questions or concerns should contact Volkswagen Customer Care at 1-800-822-8987, the automaker said.