U.S. stocks are poised for a quiet session Thursday, as investors weigh economic data on the housing market and unemployment.
U.S. stock futures edged slightly higher.
Weekly figures for initial jobless claims increased, but came in lower than expected. Meanwhile, reports on housing starts and building permits showed further momentum in the housing market.
After lagging behind other indicators earlier this year, the housing market is now showing signs of life. Home prices and new construction have started to pick up in recent months as foreclosures have slowed.
Meanwhile, investors will digest earnings results from Wal-Mart Stores (WMT) and Sears Holdings (SHLD) Thursday morning.
Analysts expect there to be no big change again Thursday, with little news on tap to drive markets. Investors have taken a step back following a week-long rally that pushed all three indexes to the highest levels since early May. But trading volume remains low, and many investors aren't placing significant bets in the midst of the market's usual summer doldrums.
U.S. stocks ended little changed Wednesday, as investors weighed a mixed batch of economic data with hopes that the Fed and other central banks might take further stimulus action.
Companies: Wal-Mart reported diluted second-quarter earnings of $1.18 per share with $113.5 billion in revenue. The discount retailer met earnings expectations, but fell short of revenue forecasts. Shares dipped 2% in premarket trading.
Investec analyst Elisabeth Afseth said the latest batch of corporate results have been typical of the quarter so far, with more than 70% of S&P 500 companies beating on earnings, but only about 40% beating on revenue.
Sears is expected to report a loss of 86 cents a share on $9.6 billion in revenue, according to a survey of analysts by Thomson Reuters.
Cisco Systems (CSCO) reported a quarterly profit and sales Wednesday that rose from year-ago results and beat Wall Street's forecasts. Shares rose more than 5% in premarket trading.
270 million Facebook shares about to be set free
The "lock-up period" for Facebook (FB) shares ends Thursday, meaning that company insiders will be free to sell off about 271 million shares if they so choose. Thursday marks the first in a series of lock-up expirations for the company.
Economy: The number of people filing for first-time jobless claims for the week ended August 11 rose by 2,000 to 366,000, according to the Labor Department. The weekly figure came in lower than analysts' estimate of 368,000.
Housing market data also came in better than expected with housing starts up almost 22% from a year earlier, while building permits rose nearly 30% from July 2011.
At 10 a.m. ET, the Philadelphia Federal Reserve will release the August edition of its regional manufacturing index, which is expected to come in at minus 5.0, up from minus 12.9 in July.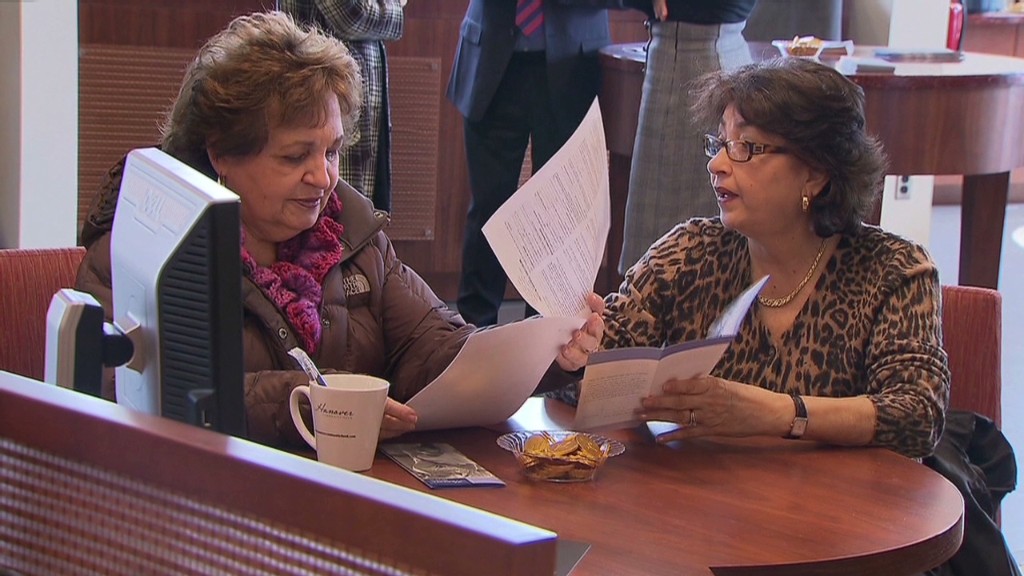 World Markets: European stocks were mixed in morning trading. Britain's FTSE 100 shaved off 0.3% and France's CAC 40 lost 0.1%, while the DAX in Germany edged higher 0.1%.
Asian markets closed mixed on Thursday. The Shanghai Composite shed 0.3% and the Hang Seng in Hong Kong fell 0.5%, while Japan's Nikkei gained 1.9%.
Currencies and commodities: The dollar rose against the euro and Japanese yen, but slipped against the British pound.
Oil for September delivery notched up 5 cents to $94.85 a barrel.
Gold futures for December delivery fell $1 to $1,607.10 an ounce.
Bonds: The price on the benchmark 10-year U.S. Treasury held steady, with the yield at 1.81% from late Wednesday.